My role within the Development Bank of Wales provides me with the ability to offer the help required to support the growth and expansion of ambitious Welsh businesses.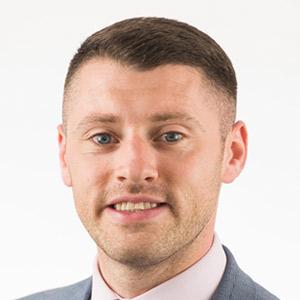 I manage a portfolio of businesses that operate in a variety of sectors located across south Wales. Focusing on building long-term relationships with my customers, I actively monitor their performance in order to successfully identify new opportunities to support their growth plans.
I have over seven years' experience in both commercial and corporate banking with HSBC, previously holding the role of relationship manager for HSBC in Cardiff where I managed a portfolio of around 120 Welsh customers.   Prior to this, I also held the role of assistant relationship director in HSBC's leverage portfolio management team -- a specialist team with responsibility for covering the management teams of all UK middle market leveraged/private equity-backed relationships.   Through my former banking experience, I know how the long-term backing of a strong investor can transform a business's future growth.