"Dianne is an award-winning non-executive director, with decades of expertise in main board roles and providing trusted advice to public and private entities alike."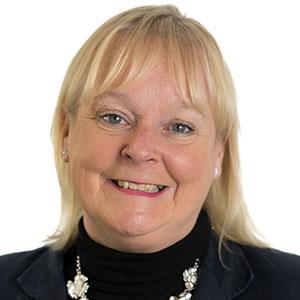 Born and raised in North Wales, Dianne Walker joined the Development Bank of Wales as a non-executive director early in 2022, bringing more than 30 years' experience in finance and board advisory roles.
Dianne previously worked in the senior management team of PricewaterhouseCoopers in Manchester, providing guidance to a broad portfolio of clients.
She has since been a trusted adviser to a wide variety of businesses, from multi-national PLCs to employee-owned and owner-managed businesses.
Combining a portfolio of main board roles, Dianne is currently chair of the audit and risk committee at Inspired plc, and senior independent non-executive director of Scott Bader Group. She was recently awarded a Sunday Times Non-Executive Director of the Year Award.
Dianne is chair of J&L Elevator Components Ltd, an employee-owned business based in St Asaph. Until recently, she also served as non-executive member of the North Wales Police Joint Audit Committee.
In addition to her professional responsibilities, Dianne plays a prominent role in several voluntary and community projects in Cheshire, where she lives with her family.
She holds a first-class honours degree in economics, accounting and financial management.