"I am passionate about unlocking the potential that Wales undoubtedly has by working alongside ambitious businesses to support their goals at all growth stages."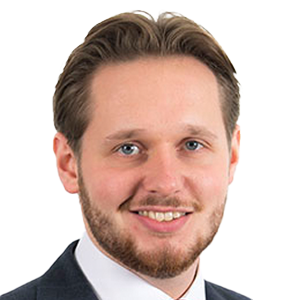 I joined the New Investments team at Development Bank of Wales in 2018.
Previously I spent three years in mid-corporate and commercial banking at Lloyds Bank, where I held a variety of roles that were predominantly frontline relationship management in sectors from manufacturing to agriculture.
I work with ambitious Welsh businesses helping them to achieve their goals by structuring tailored, effective funding solutions including loans, mezzanine and equity deals.
I hold a Bachelor of Arts in Politics from the University of Sheffield, and I am studying for my Chartered Institute of Management Accountants professional qualification.