Director of Technology Ventures
I lead a team of investment executives who are focused on investing in technology-rich companies with strong intellectual property, both at the very early seed stage and later on in their evolution, when they require venture stage capital.  I am based in North Wales but have overall responsibility for technology investing across the whole of Wales.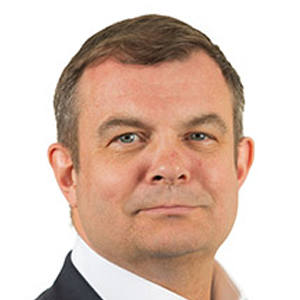 I joined the Development Bank of Wales in 2019. Development Bank of Wales backs companies ranging from early-stage start-ups to more mature businesses that need funding to grow and build on their intellectual property foundations. As well as funding, we support our portfolio management teams by working directly with them and by drawing on our extensive network of contacts.
I have worked in the venture capital/private equity industry since the early 1990s. During my career I have had both new investment and portfolio roles, and also been involved in corporate M&A, for both private and public companies, creating substantial value for SME/corporate stake holders.
I have a first class honours degree in [Agricultural] Business Management from the University of London and having qualified with Coopers & Lybrand (now part of PWC), I am a Fellow of Institute of Chartered Accountants in England and Wales (ICAEW) and also hold the ICAEW Corporate Finance Qualification, by virtue of my experience.