Region

South Wales

Type of finance

Loan

Business need

Growing a business

Size

SME

Investment

Over £100,000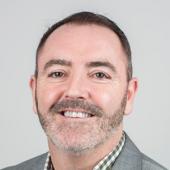 Deputy Fund Manager
"Without the funding from the Development Bank, we wouldn't have been able to fund the management buyout. It's great to have the support of Welsh funding for our Welsh brand, and it has been a very easy, quick process. Since taking on the business myself, we've had huge opportunities to move it forward."
Andrew Gronow, co-founder of Gwynt y Ddraig Cider, started producing cider using traditional methods in 2000 as a hobby. From there, production increased year on year, numerous awards were won, and the hobby grew into a business. Gwynt y Ddraig now exports cider all over the world, to countries including Australia, New Zealand, Finland and the Netherlands.
In 2015 Andrew's business partner made the decision to move on from the company. Andrew, with the help of funding from the Development Bank of Wales, completed a management buyout and since then has expanded the business substantially. This has included investing in more staff, vehicles and equipment to drive the company forward.
Watch the video below to find out more.