Region

South Wales

Type of finance

Loan

Business need

Growing a business

Size

Non SME

Investment

Over £100,000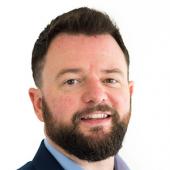 Property Director
"We were in the process of tendering for some big contracts, which we were able to secure thanks to this funding package."
Engineering firm Harris Pye work with clients in Europe, the Middle East and North America. Founded in 1978, they specialise in repairs and upgrades for sea-going craft. All engineers and technicians spend time training at their Llandow facilities.
The company borrowed £2.5 million from us in 2016 as part of a short term funding package to enable them to bid for a large international contract worth millions of pounds. They were successful in their bid and have further grown their company.