Region

North Wales

Type of finance

Micro loans

Business need

Starting a business

Size

SME

Investment

Under £100,000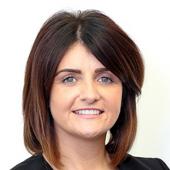 Assistant Property Development Executive
"I researched different finance options online and came across the development bank. The process of getting the money was smooth and the investment executive who worked with me was incredibly professional." 
Half marathon runner and keen sportsman Paul McLoughlin was diagnosed with Type 1 diabetes 20 years ago. A university student at the time he began investigating ways to manage his condition and still keep active. He found that clean eating helped him to regulate his sugars but was surprised at the lack of organic sports nutrition drinks and supplements available. He decided to take that passion for natural sports nutrition and turn it into a business - starting Natural Ambition from his home in Wrexham in late 2017. 
Paul now developed a range of sports nutrition products from working with sports nutritionists and athletes. 
We helped Paul with a £14,000 micro loan to help him cover start-up costs and launch his business. Paul got in touch with us after looking through other case studies on our website.