Region

North Wales

Type of finance

Equity

Business need

Starting a business

Size

SME

Investment

Over £100,000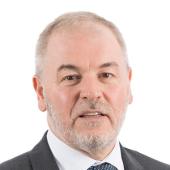 Angels Invest Wales Director
"The help from Angels Invest Wales has been phenomenal and I wouldn't be where I am now without it."
An adventure skincare start-up based in Wrexham, Toddle Born Wild focuses on producing child-friendly and ethically sourced skincare products including a dribble-proof lip balm for babies, a sun and wind balm designed to protect infants' cheeks, and a probiotic hand gel.
Hannah Saunders and her husband are both keen travel and adventure sports enthusiasts. However, when they became parents, they discovered there were no skincare products they could take on their outings that were suitable for their young children.
Spotting a gap in the market, Hannah left the RAF in 2017 and spent the next 18 months doing market research and developing the company's products - mixing ingredients such as jojoba oil and beeswax in her kitchen, her vegan skincare range was born.
She later worked with biochemists and manufacturers in Britain and America to perfect the products; she decided to ethically source the ingredients from British manufacturers rather than cheaper options in Asia to ensure each ingredient is traceable.  All the products are made in the UK to minimise their carbon footprint, and are Peta-approved as vegan and cruelty-free
"Where we can, we use sugar cane tubes which are biodegradable. We've stripped down the packaging to the bare minimum that we're allowed to. What is there is 100% recyclable cardboard," said 36-year-old Hannah. 
"At the moment most hand gels available kill all bacteria indiscriminately; our product kills the bad bacteria and supports the good bacteria. We need the good bacteria to help with our immune system and overall health."
With the aim of appealing to parents, the products come with cords and clasps so they can be carried about easily and securely. 
"You can use them with one hand because, as a parent, you might be dealing with a wriggly child, and they don't get lost, they're always there," Hannah said. 
Although Hannah and her husband now live in Wrexham, the business was launched while they were living in Buckinghamshire. She admits to having initial misgivings about moving to north Wales. 
"I thought it would be terrible moving up here, away from London where I thought it would be better starting a business. I could not be more wrong because the help from Angels Invest Wales has been phenomenal and I would not be where I am now without it," said the mother of two.
Angel investment
Toddle Born Wild launched in the summer of 2021, following £200,000 equity investment. Some £150,000 came through Angels Invest Wales and the remaining £50,000 came after winning 'Pitch of the Day' at Pitch It Wales, a Dragons' Den style competition run in partnership between Inspire Wales and BeTheSpark.
The investment was used to create three new jobs, as well as funding marketing activities to prepare for its launch and the first year of trading, alongside manufacturing and export activities.
Steve Holt, Director of Angels Invest Wales, said: "Angels Invest Wales provides a pan-Wales service, matching quality business opportunities with the right investor via our digital investment platform. This showcases our prospective deals to all our investors in real time.
"The Angels Invest Wales team works collaboratively across the country to ensure the matching process produces positive results across the regions from south to north Wales, and the Toddle Born Wild deal is a brilliant example of how effective this is.
"I'm delighted we helped to mobilise such an experienced and knowledgeable group of angels and we wish Toddle Born Wild every success in the future."
Entering 'the den'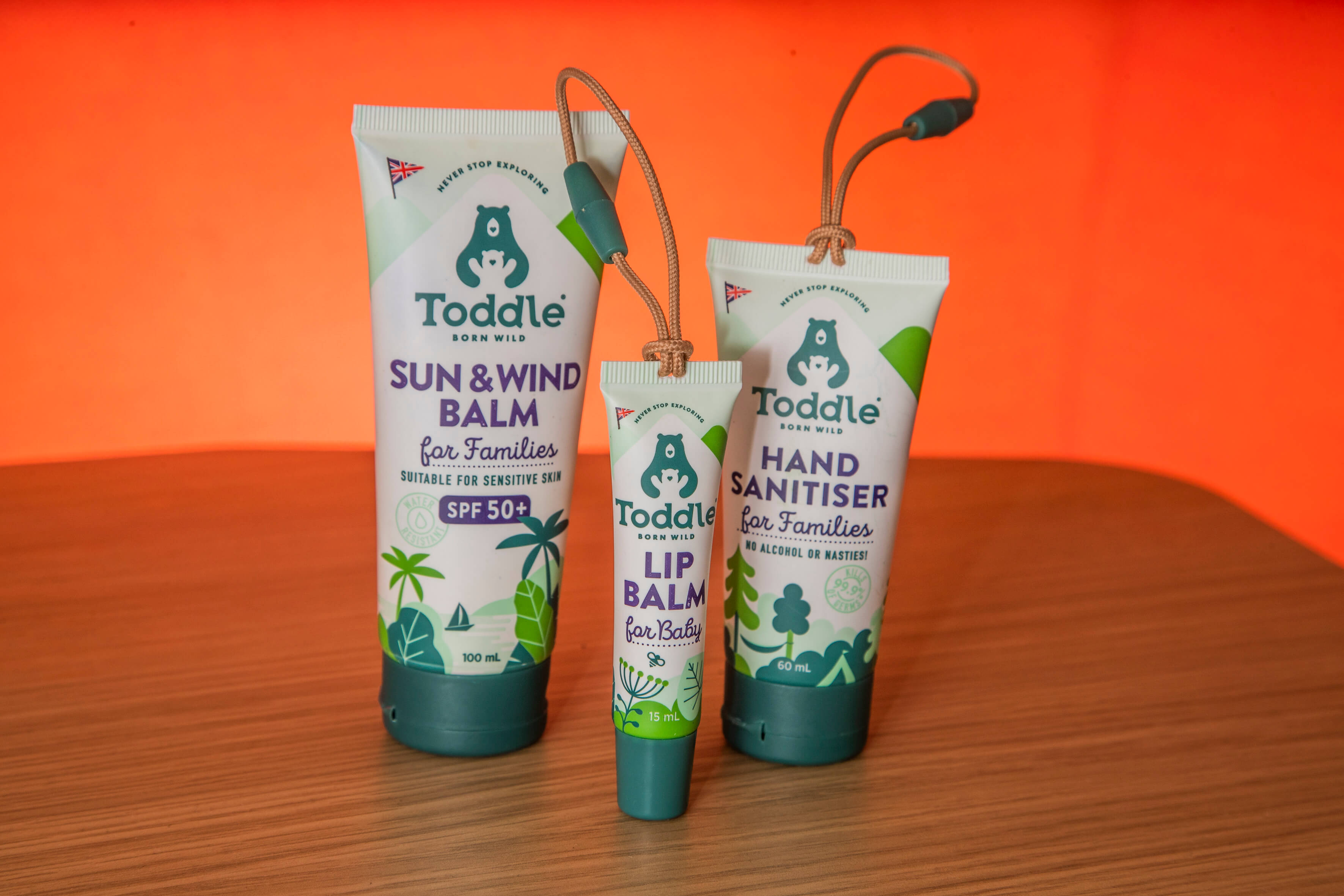 In March 2022, Hannah appeared on BBC1's Dragons' Den looking to secure £60,000 for a five per cent stake in her company.
Following a composed pitch, and successfully highlighting her aim to revolutionise children's skincare, a category dominated by plastic and unsustainable practices - Hannah went on to receive three offers.
Steven Bartlett made her an offer for £60,000, but for a 20% stake, Deborah Meaden offered all of the money for a 15% stake and Sara Davies offered the same amount for 12%.
With Steven keen to use his digital marketing expertise to help grow Toddle Born Wild to a media content brand, he was keen to team up with Deborah to work with Hannah. Following much deliberation, Hannah accepted a joint offer from the pair which amounted to  £60,000 investment for 13% of the company.
Deborah said: "Hannah's presentation was very impressive but with her product range sitting within a very competitive market, what really won me over was clarity of vision on product position - exactly who would buy it and why.
"It was a very fresh take on an established market, and one which fed directly into enabling children to get involved and enjoy a healthy outdoors - particularly after the confines of lockdown."
Following on from the show Toddle Born Wild has gone from strength to strength. The team has expanded to over seven employees  with its products now stocked with brands such as Amazon, Holland & Barrett, onboard Virgin Atlantic, Ocado, WH Smiths travel and National Trust stores.
Toddle Born Wild is due to launch in the USA later this year (2022), with further funding from the Department of International Trade. They continue to expand their range which now includes sun protection as well as the lip and cheek balms, and hand gel.