---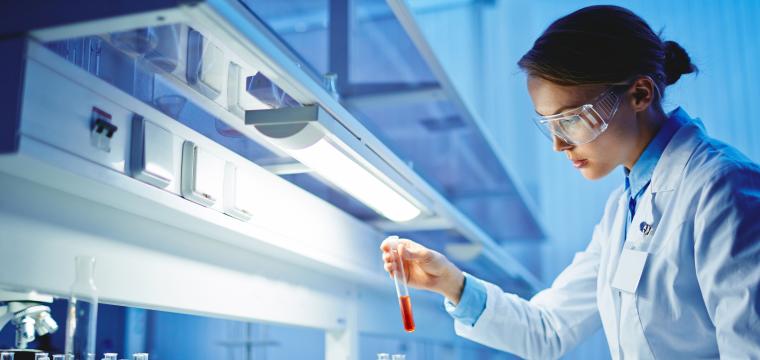 We share relevant third party stories on our website. This release was written and issued by Bionema Limited.
Bionema Limited has completed a first round of £500,000 equity investment led by an overseas private investor with co-investment from the Development Bank for Wales, Swansea Innovation, Swansea University and existing investors.
The Swansea University based biotech company specialises in the development and sales of bio-pesticides in the agri-food sector. The investment will be used to develop organic pesticides that will reduce the chemical pesticide used for crop pest control.
It is estimated that crop pests cause more than $50 billion damage worldwide annually.  Bio-insecticide products provide residue free fruits and vegetables by killing harmful crop pests in different cropping systems, particularly where chemical pesticides are used in current farming. Market research forecasts that the bio-pesticide market will be worth more than $8.82 billion by 2022.
Bionema will now recruit three new staff to further develop and register its bio-insecticide products that will control major insect pest of soft fruits including strawberries. It is hoped that the new products will launch by 2021.
Dr Minshad A Ansari is founder and Managing Director of Bionema. He said: "We are really pleased that the Development Bank for Wales, Swansea Innovation and our overseas investor recognise our potential and our achievements to date as we capitalise on the industry drive to reduce dependence on chemical pesticides with safe and sustainable solutions. Their funding will enable us to further develop our bio-pesticide products and take advantage of the growing organic sector.
Overseas investor Mrs 'Shahnan Chowdhury has extensive experience of sales and marketing in Asia. She said: "We love organic food and believe firmly in the potential to combat crop pests with natural products. We are therefore very pleased and excited to support Bionema with their future plans,"
Dr Gerry Ronan is Managing Director of Swansea Innovations and lead of the AgorIP programme. He said: "Bionema has developed a natural solution that has the potential to combat major crop pests. This is the future of crop protection industry as the power of natural microorganisms is slowly coming to reality and filling the gap where chemical pesticide has been banned."
Phil Barnes, Investment Executive at Development Bank Wales, said the investment would allow Bionema to develop their products and take advantage of the growing demands of organic food: "Working with Swansea University and Swansea Innovation, we have developed an investment package for Bionema that will support the research, development and commercialisation of bio-pesticide products for the horticulture, turf, landscape and forestry sectors. With over 30 years' experience, we wish Doctor Ansari and his team every success."
Rachel Hillier of Capital Law advised on the deal. She added: "We are delighted to have assisted Bionema with this initial investment that will allow the company to meet increasing market demand for green pesticides."