---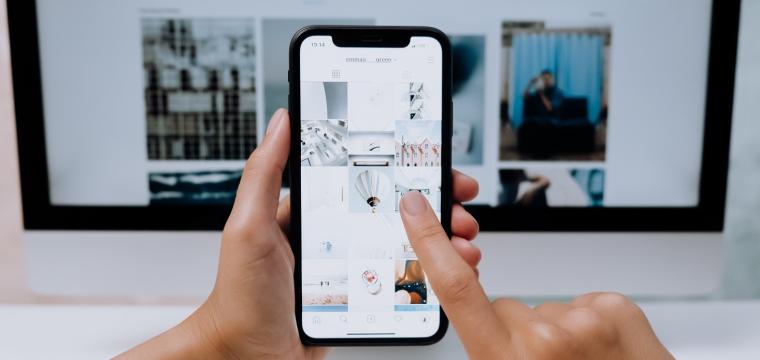 The coronavirus pandemic is having a significant impact on the way businesses do marketing. Consumer behaviour has changed, many companies have cut marketing budgets, and channels and tactics that marketers previously utilised may not be performing as well.
Society has now started to reopen, but it's likely that some of the changes to the marketing landscape will endure. It's clear that businesses will need to continue to rethink and adapt their marketing strategy to succeed in the new normal.
Read on for some tips on how to market to your customers effectively and build your brand in the current climate.
Understand your customers' needs
Covid-19 is causing consumer habits and behaviours to shift rapidly. How and where we spend our time and money, how we interact with others, and what we value and prioritise has changed. It's now more important than ever to understand and respond to customers' evolving needs.
Look at your sales data and pay close attention to what your customers are saying. Social listening, i.e. paying attention to posts and conversations on social media channels that mention your brand, product, competitors, and industry, can be an effective way of gauging consumer sentiment.
Monitor how your customers are feeling in all the interactions you have with them, from reviews and survey responses to account management calls and customer service emails. Collect feedback at various points of the customer journey. If a customer cancels their subscription or abandons their shopping cart, try to ascertain why they left by using a feedback pop-up or an email, for example, and make improvements to the customer experience based on their responses.
Analytics are an invaluable tool that should now play an even more central role in your marketing strategy. They will allow you to track customer behaviour, adopt a more targeted and therefore cost-effective approach in your marketing activities, and spot opportunities and risks as quickly as possible in this changing environment.
Adapt your messaging
Brands that have demonstrated empathy have generally fared better during the crisis. Research by Deloitte Digital found that one in five consumers have stopped using a business due to their response to Covid-19. On the other hand, 19% of respondents said they have started using a brand as a result of their response, such as prioritising front-line workers or the safety of employees.
The crisis is having a lasting effect on most people in one way or another, and it's likely that what customers value and expect from brands has been reshaped for the foreseeable future. Messages that you used before may no longer be relevant or may even come across as tactless (this article has some useful tips on how to adjust your copywriting during these times). Being transparent and authentic in your communications, and showing care and empathy, is paramount. This includes:
Clearly communicating the measures you've put in place to keep staff and customers safe

Avoiding the hard sell and instead focusing on how you can help customers. What changes could you make to your proposition that would make their lives easier during these difficult times? For example, over the last few months, many companies have shown support by offering extended free trials, more generous return policies, or more flexible payment options

Exploring other ways of adding value, such as creating informative or entertaining online content or providing virtual training courses
Increase your online presence
The pandemic has led to many more people spending considerably more of their time online. And, despite brick-and-mortar stores opening their doors again, it's likely that the shift to digital channels and e-commerce is here to stay. Now is the time to maximise your online presence to ensure the visibility and credibility of your business. To achieve this, you can:
Optimise your site speed, resolve any technical issues, and ensure your site is mobile-friendly

Display or embed customer reviews on your website

Produce engaging, valuable and regular content

Conduct keyword research for SEO and incorporate these keywords into your site

Get backlinks to your website through guest blogging
In addition to enhancing your website, you should also maintain a consistent presence on social media platforms to stay in touch with customers and build connections. Again, your content should be less focused on pushing your product, and geared more towards providing customers with value, whether that's by offering fun virtual activities or sharing informative content that is relevant to your brand. Try to make it as interactive as possible, by asking questions, holding contests, or sharing quizzes or polls, for instance. This will help to humanise your brand and will also enable you to find out more about your audience. More and more people are also turning to social media to seek help when they have issues or queries, so having a social media customer service strategy in place is important.
Use local marketing tactics
Location-based marketing can be powerful for any business with one or more physical locations, or local businesses that travel to customers within a particular area, like plumbers and electricians.
Leveraging local marketing tactics could prove to be even more effective during these times, as travel constraints and other lockdown restrictions have in many cases given rise to a heightened sense of community.
According to research by Deloitte Digital, three in five consumers in the UK have used more local stores and services in order to support them during lockdown. Additionally, 57% of consumers said they would be more likely to buy from a business that offers locally produced products once lockdown restrictions were eased than they would've done before lockdown was imposed.
So, how can you drive more local customers to your business? Here are some ideas:
Optimise your website with relevant location-specific keywords in your on-page content and meta tags

Set up pages on Google My Business and Bing Places

Obtain more Google reviews and positive ratings. Find out more about improving your local ranking on Google 

If your business has multiple physical locations, then create local landing pages for them

Ensure NAP (company name, address, and phone number) consistency across all sites and social media profiles. This article explains more about the importance of NAP

Localise your online advertising by adjusting your targeting and ad content. Use location names in your keywords and write copy that resonates with your target audience

Some local areas have community hub pages on social media. Consider using these spaces to deliver tailored messaging and engage with people in your local area

Include location tags and hashtags in your social media posts

Show support for your community, for example by making a donation to a local charity, sponsoring a local sports team or school project, or getting involved in fundraising activities. During the pandemic we've seen many instances of businesses acting generously, like food businesses giving free meals to staff at local hospitals. This helps to raise your profile and build a positive brand image

Use local media - newspapers, magazines, TV, and radio. This doesn't have to be an ad. You could try to get unpaid coverage by pitching newsworthy stories to local journalists
These are challenging times, but maintaining or even increasing your marketing efforts could be of great benefit to your business. Understanding your customer, communicating with empathy, growing your online presence, and building your brand locally, will help you to get ahead of your competitors and put you in a position for long-term success.
We'll be publishing more blog posts like this to help businesses navigate through these times, so keep an eye on our News section or sign up to our monthly newsletter.