---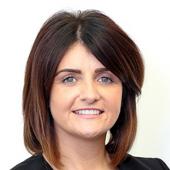 Assistant Property Development Executive
Published: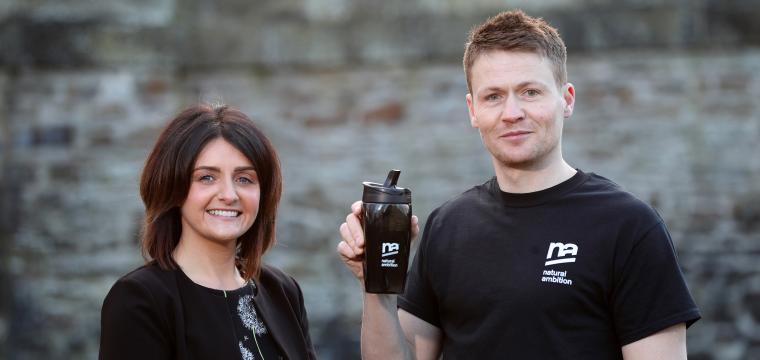 Half marathon runner and keen sportsman Paul McLoughlin was diagnosed with Type 1 diabetes 20 years ago. A university student at the time he began investigating ways to manage his condition and still keep active. He found that clean eating helped him to regulate his sugars but was surprised at the lack of organic sports nutrition drinks and supplements available. He's now decided to take that passion for natural sports nutrition and turn it into a business.
"The market seemed to be saturated with synthesised and very chemical sounding products,'" explained Paul. "I wanted to use products that are more natural. There were limited products out there, which is why I started Natural Ambition. Our products use organic, naturally occurring ingredients that are high in all the nutrients needed to enhance your work out and recovery. We want to support athletes by offering healthy products which don't rely on synthetic or unclear ingredients."
Paul now developed a range of sports nutrition products from working with sports nutritionists and athletes. The first two - Organic Energy & Hydration, from the endure and persevere range (suitable for vegans) and Organic Whey Protein, from the strength and honour range - will be available to buy online from early April. He has received a £14,000 loan from the Development Bank of Wales to support his start-up costs.
"I'd already personally invested in the company," added Paul. "But I needed additional finance to help the business through the first few months of trading. I researched different finance options online and came across the development bank. I saw that they are able to offer small business loans to companies just like mine. The process of getting the money was smooth and the investment executive who worked with me, Anna, was incredibly professional."
Investment Executive Anna Bowen who arranged the loan for Paul said: "Paul has really done his market research. He's offering something different to the growing fitness community and there's already a lot of interest in the two products he's already developed."
"This is a really exciting time for me and my business," said Paul. "I'm already working on more products, including different flavours of whey protein. It's great to get support,it's allowing me to turn my passion into a business."
Paul's loan came from the Wales Micro-business Loan Fund managed by the Development Bank of Wales on behalf on Welsh Government. The fund was recently topped up from £6 million to £18 million by Welsh Government. It supports sole traders and small businesses in Wales looking for loans from £1,000 up to £50,000.
If you think your business could benefit from a micro loan like Paul's you can check your eligibility and apply online at developmentbank.wales.