---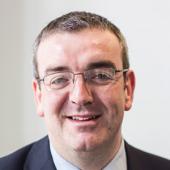 Deputy Fund Manager, New Investments
Published: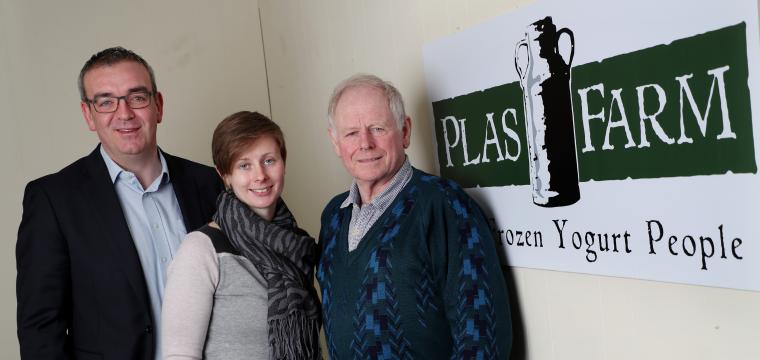 Anglesey based Plas Farm has secured a £250,000 loan from the newly formed Development Bank of Wales as plans are announced to double turnover in the next five years.
An Anglesey frozen yogurt manufacturer has secured a £250,000 investment in their family business. 
Plas Farm will use the £250,000 loan from the Development Bank of Wales to purchase new equipment and machinery along with funding a sales and marketing campaign. 
Plas Farm was first established in 1987 by David Williams as he looked to diversify his dairy business. 2007 saw production moving to an industrial unit in Gaerwen, Anglesey. In 2014, the company was awarded the Queens Award for Enterprise, recognising an outstanding achievement in international trade. 
Employing 28 people with additional seasonal staff as needed, Plas Farm is now the largest private label frozen yogurt manufacturer in the UK with 40% of products exported globally. The product range includes frozen yogurt, ice cream, chilled salads and health foods.    Turnover is predicted to double to over £4m in the next five years with organic and non-organic frozen yogurts accounting for over 50% of sales. 
Director Rhian Williams says that frozen yogurt is becoming increasingly mainstream as consumers look for healthier alternatives to ice cream: "The market for frozen yogurt across Europe has grown steadily over the last five years as consumers demand healthier options.  Agility and speed of product development are critical factors of our business strategy as we look to capitalise on increased demand for healthier desserts, specifically frozen yogurt, vegan and reduced sugar frozen desserts. 
 "Working capital is essential to maintaining and building market share and, like all businesses, easy access to finance is therefore needed to fund future growth. The support from our dedicated account manager at the Development Bank of Wales has been superb; he has taken the time to get to know our business, understand our requirements and offer a funding package that meets our exact needs. In fact, the whole process really has been pain free and not as scary as we had first imagined. We've now got the capital and the confidence to take the business to the next stage of development whilst maintaining our roots firmly here in Anglesey." 
Rhodri Evans is the North Wales Regional Manager for the Development Bank of Wales. He says: " Plas Farm is an established food manufacturing company that has carved out a niche for itself in frozen yogurt production that makes great use of Welsh milk. An accomplished export business with a strong trading history, Plas Farm benefits from an experienced management team with real ambitions to grow the company. They are an ideal fit for the finance available from the new development bank. "
"With our support, the team now has the working capital needed to develop new products and target mass market opportunities while maintaining their excellent reputation and customer retention levels. It is a pleasure to be backing such a brilliant success story in North Wales." 
The Wales Business Fund is part-funded by the ERDF through Welsh Government. It was created specifically to support businesses with fewer than 250 employees based in Wales and those willing to move here. Business loans and equity packages from £50,000 up to £2 million are available.