---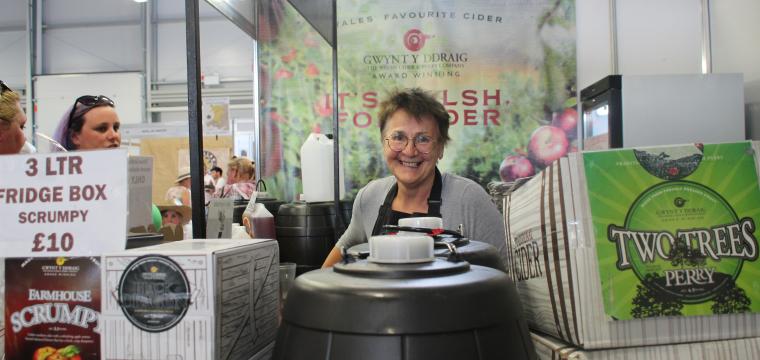 No matter the size of your company there are often opportunities to expand – be that through increasing staff, diversifying your product range or moving to bigger premises. Don't take our word for it though, find out how four different Welsh companies grew and their advice to others looking to do the same!
Jack Lear Managing Director of Pembrokeshire-based fancy dress company Body Socks had this to say about working internationally:
"When you have the ambition to grow an export business it's crucial you're well prepared. Plan for the future and implement the changes that are required to scale your business internationally. One of the things we required was additional capital, so we could keep up with demand."
Mike Beese from Pontpridd's Dectek – who's company broadened their product range from domed badges and labels to medals and decals and other vinyl products - says his company has a 'growth through collaboration strategy':
"We saw an opportunity to make new different products using our existing equipment and knew how to diversify and grow our business. Working in new sectors gives the company a boost and has seen our turnover grow."
Gwynt y Ddraig has won numerous awards for their cider and perry. They recently introduced a new drink to their range.
"Launching Old Crow has not only introduced us to new customers but has also enabled us to increase our presence in our existing markets by expanding the range of our products that our distributors want to stock and sell to their customers. It has also helped increase sales of existing products as a result of the publicity around the Old Crow launch."
Stuart Whelen at Chevler – the cake and muffin paper manufacturer – had this to say about investing in new equipment:
"Our customers are always on the look-out for something new and exciting to set their offering apart, and ongoing investment in our processes is essential if we are to satisfy this need. Investing in new equipment and technology reduces our manufacturing cost, keeping us competitive."
If you'd like to grow your business contact us today by calling 0800 587 4140.