---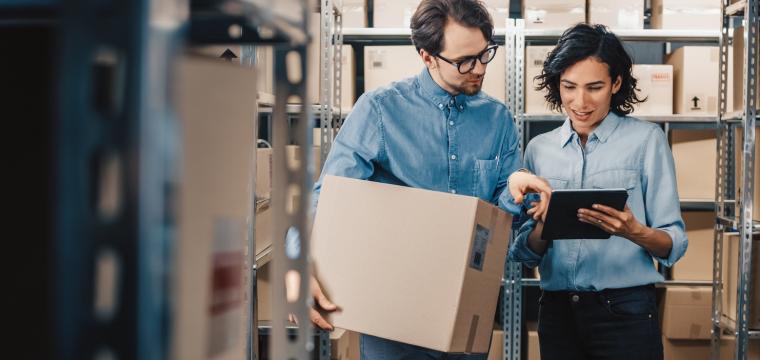 There are new rules for British businesses trading with the EU now the Brexit transition period is over. The change in rules has an impact on how Welsh businesses import and export goods and services between the EU and, in some cases, Northern Ireland.
I import or export goods from the EU as part of my business, what has changed for me?
To continue to trade with the EU, you will need to follow new export and import rules. These include changes to processing and licensing. Visit gov.uk/transition to find out what you need to do.
If a business sends goods from Great Britain to customers in Europe, they must complete export declarations for those goods. Goods exported to the EU may be subject to additional checks.
If a business imports goods from Europe that are on the controlled goods list (such as high risk animal products, alcohol or tobacco, or firearms), they must also complete declarations. If a business imports non controlled goods into Great Britain from Europe, they may be able to defer import declarations for up to six months.
You will find webinars and more detailed guidance available at help and support for trading with the EU
You can also call the Customs helpline for information on customs declarations, simplified customs procedures, duties and tariffs: 0300 322 9434
If you are moving goods into, out of, or through Northern Ireland, you should check the latest guidance.
The Northern Ireland Protocol has come into force. There are special provisions which only apply in Northern Ireland so if businesses move goods into, out of, or through Northern Ireland they need to make sure they check the latest guidance.
I offer services to the EU or receive services from the EU, what has changed for me?
Make sure your staff are able to continue to practise and provide services to customers in the UK and the EU by ensuring their professional qualifications are recognised by the relevant trade body in the UK. To find out how to do this, visit gov.uk/transition
I hire and employ staff from the EU, what has changed for me?
The way you hire from the EU has changed. Free movement has ended. If you want to hire anyone from outside the UK, you must be a Home Office licenced sponsor. Anyone coming to the UK to work will need a job offer from a licenced sponsor in advance. They will also need to meet certain skills and salary criteria.
Existing EU employees and their families should apply to the EU Settlement Scheme.
I and/or my staff regularly travel for work in the EU, what has changed for me?
Business travellers may need to apply for a visa, work permit or other documentation before travelling to the EU, Switzerland, Norway, Iceland or Liechtenstein. This will depend on what they plan to do during their trip and which specific country they are travelling to.
It is advised that you apply well in advance of travel and check that your passport has at least six months validity for the duration of your stay.
I am in the process of applying for patents/ trademarks, what has changed for me?
UK patents are largely unaffected by Brexit.
EU trademark applications that haven't proceeded to registration by Brexit will have nine months to apply for comparable UK trademarks and claim priority from the pending EU trade mark.
I store large quantities of personal data as part of my business, what has changed for me?
Brexit will impact both what type of data needs to be captured to reflect the changing regulatory and trading arrangements between the UK and EU, and how that data can be stored and transferred. Companies with large amounts of data from outside the UK will be impacted. To find out more about your new rights and responsibilities visit using personal data after the transition period.
For more advice visit Business Wales website – The end of the EU transition period, or the UK Government transition website.