---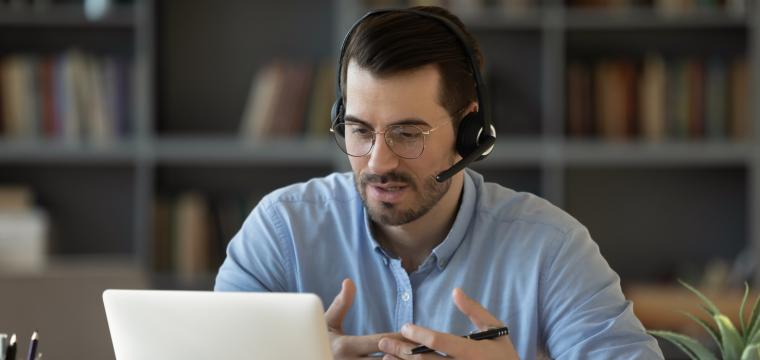 Here at the Development Bank of Wales, we offer support to our customers through our dedicated portfolio executives. We partner with other organisations to provide practical advice and business support. One of our partners is Business Wales.
Business Wales offers a range of free services to Welsh companies and sole traders. From business plan writing and cash-flow management, to marketing advice and training. This includes specialised advice for exports - including export workshops, tendering - with bid writing workshops and information on how to list with Sell2Wales for public sector tendering and HR advice. They also have specialised support for companies looking to become more sustainable - be that through better energy efficiency, reducing carbon footprints or future-proofing.
Here are some of our customers who received support from Business Wales following our referral.
Howells Jewellers, based in Haverfordwest needed some help with employment contracts. Business owner Peter Howells said:
"I needed to find out how to produce a contract of employment tailored to my business. After an introduction by my portfolio executive at the Development Bank, Business Wales talked me through the process step-by-step. They even sent me a template to fill in which made the whole process even easier. They also helped me maximise energy efficiency in the building."
CRWST bakery in Cardigan said the support they received from Business Wales during the Covid 19 pandemic and lockdown helped them diversify as a business.
"During 2020 and the COVID-19 outbreak, Business Wales' support was key in helping us understand the fundamentals of setting up an online shop. As the cafe was forced to close, we had to look into diverse revenue streams to keep our business afloat. This is when we started exploring e-commerce options. We were referred to the Cywain program who offered advice and funding in terms of designing and printing brochures. Their support was valuable and we learned so much."
Chartered accountants Evens & Co Ltd were introduced to a Sustainability Adviser at Business Wales by their portfolio executive. They said:
"With the support of Business Wales, we have embarked on a sustainability programme and signed up to the Green Growth Pledge to reduce our carbon footprint, improve the working environment of our staff, whilst continuing to support and create new jobs."
Tony Olley is the Managing Director of Great Breaks Leisure in Barmouth, a disabled-friendly accessible hotel near the seafront. Tony said:
"The referral to Business Wales by the Development Bank has provided invaluable support to myself and the business. They've helped me produce business forecasts, and amend these to reflect outside impacts like the 2020 pandemic and lockdown. My portfolio executive also put me in touch with Business Wales' Mentoring Programme Coordinator – who in turn introduced me to a great mentor. I've received a range of free help from Business Wales, including; marketing advice, resilience planning, and information on how to safely reopen in a Covid-safe way. The links between the Development Bank of Wales and Business Wales add real value to my experience as a customer of the Development Bank."
As well as help with growth ideas and ways to implement new and effective strategies, Business Wales can also support companies with grants and follow-on finance advice.
Joshua Davies from JD Print Supplies in Barry had this to say about Business Wales, following a referral from his portfolio executive:
"I asked my portfolio executive for advice on how I could change our business and procurement strategy. They put me in touch with Business Wales, who were able to help me with my business plan, which secured additional funding from the Development Bank of Wales. We're now manufacturing our own chemicals for sale to customers, rather than buying in from a supplier. I really appreciated the referral to Business Wales and the help they gave."
Whether it's through looking for new growth opportunities, working more sustainably, or exploring new international markets, Business Wales has the tools to assist your business as you look to expand and grow.
To find out more about Business Wales and other organisations we work with, call or email your portfolio executive.