---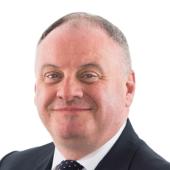 Senior Investment Executive
Published:
Updated: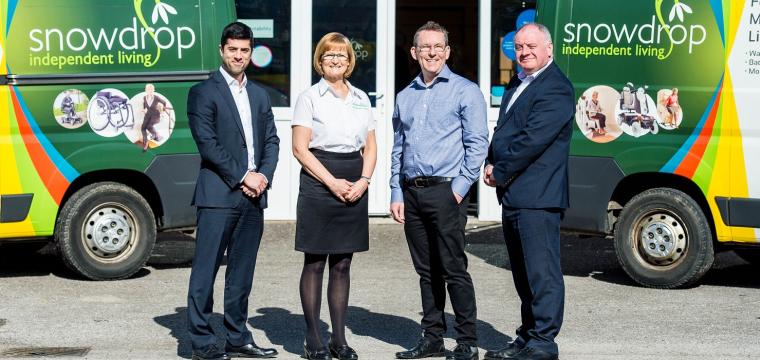 Mobility aids specialist Snowdrop Independent Living has new owners after a management buy-out (MBO) team was supported by the Development Bank of Wales with a £500,000 equity investment.
The business specialises as a retailer and distributor of mobility aids, including stair lifts and orthopaedic chairs, and was founded 20 years ago by Peter O'Shea.
It started as a single showroom in Haverfordwest before expanding further into south Wales with shops in Swansea and Penarth.
The Development of Bank of Wales recognised Managing Director David Morgan and Chairman Kevin Bounds as having the key skills and experience to lead a successful management buy-out alongside four existing member of staff.
Funding for the buy-out was provided by the Development Bank of Wales, via their Wales Management Succession Fund. This fund enables management teams to access equity funding to take over existing businesses.
David Morgan, said: "I was looking for a business that did something useful. Snowdrop makes people's lives better and that seems to me like a pretty good way to spend your day. Snowdrop provides aids to mobility and everyday living such as power wheelchairs, specialist beds, hoists, mobility scooters and consumables. The engineering teams install stair lifts, track hoists and through floor lifts and can project manage more complicated property adaptations.  
 "We met with senior managers and built the buy-out team. The Development Bank of Wales guided us on how to build a proposal that would work for us and the bank. The help and advice offered and gratefully accepted through this stage helped us get the MBO over the line."
The new management team is now looking to grow the business with more showrooms, greater social media marketing and the introduction of new technology providing better customer service. There are currently 22 members of staff and 20 new jobs will be created.
Senior Investment Executive Stephen Galvin who led the transaction with Investment Executive Navid Falatoori said: "We invested in this business because we liked the management team's plan to capitalise on the sector's demographics.  Snowdrop is developing an offering which improves mobility for an ever-increasing ageing population and we wanted to be part of that.  We strengthened the management team, adding to the existing resources by bringing in the experience of David and Kevin, making it a robust and confident MBO team.
"The development bank is keen to ensure that management teams have succession funding to help them take over strong community-based businesses like Snowdrop.  We are further encouraged that the previous owner Peter O'Shea is remaining in the business as it grows, alongside all existing staff members.  As they open new outlets, this will also create more jobs.  Our endorsement now means that Snowdrop is able to boast a highly experienced management team with strong ambitions and a focus on growth."
Portfolio executive Andy Morris said: "I will work with the business over the next few months to ensure they have the support they need. A management succession transaction is a long-term commitment and we can help the team navigate the journey ahead."
The investment from the Wales Management Succession Fund was the first since it was recently invested in by the Clwyd Pension Fund.