Region

North Wales

Type of finance

Loan

Business need

Developing property

Size

SME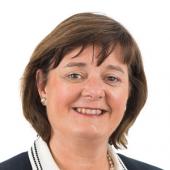 Deputy Fund Manager
"There is a clear local need for quality new homes in Caernarfon and we are pleased to be able to help to meet that demand with our development."
Beech Developments is a North Wales-based property development company.
Its new residential scheme in Caernarfon is providing 23 affordable homes for housing association Cartrefi Cymunedol Gwynedd, as part of a 45 housing property development in the town. This is helping to meet the local need for high-quality new homes.
The development has been supported with a short-term loan from the Development Bank of Wales.