Region

South Wales

Type of finance

Equity

Business need

Developing a tech venture

Size

SME

Investment

Over £500,000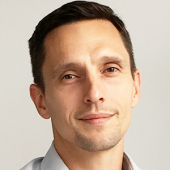 Investment Executive
"Securing this equity investment means that we can invest in our research and development and our world-class technology as well as the best talent and our sales and marketing. These funds will support us on our ambitious journey to becoming a worldleading provider of enterprise blockchain software globally."
Blockchain technology company Finboot has opened a new headquarters in Cardiff following a Development Bank of Wales led £2.4 million equity funding round.
With demand for enterprise blockchain solutions increasing globally, Finboot identified Wales as being the most attractive place from which to capitalise on the growing number of business opportunities, including those in the fintech space.
Finboot is a technology company that gives its world class customers a competitive edge through accelerating their digital transformation, realising value and building trust through blockchain.
Finboot has developed MARCO, an ecosystem which brings together blockchain technologies in one place, connecting multiple ledgers simultaneously.
It enables companies to incorporate blockchain within their value and supply chains, bring traceability, transparency and compliance which, in turn, helps them meet sustainability and ESG requirements while also increasing operational efficiency.
Finboot has recently announced partnerships with Repsol, global chemistry supplier Stahl, leading international fashion brand Desigual, Spanish agritech business Fidesterra, the London Chamber of Arbitration and Mediation, and Minexx, which traces and secures the mineral supply chain in Rwanda and the Democratic Republic of the Congo.
Their office in Cardiff having opened in June 2021 is rapidly growing with five Welsh-based members and further open positions.