---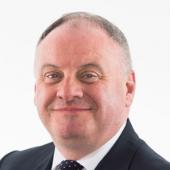 Senior Investment Executive
Published: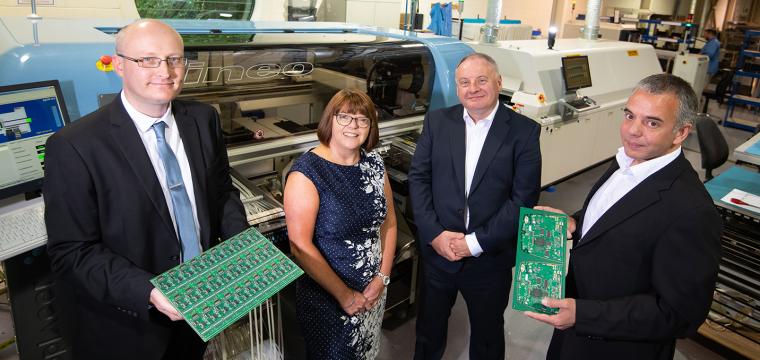 Camtronics Vale Limited have completed a management buy-out with the support of a £400,000 loan from the Development Bank of Wales. 
Led by Managing Director Paul Macleur, the senior management team have acquired the £2million turnover contract electronics manufacturing business from the parent company PhotonStar LED Plc. Based on Tredegar Business Park, Camtronics offers a full range of electronics manufacturing services and employs 31.
Working with a range of customers across the scientific, medical, industrial, military and LED lighting industries, Camtronics offers surface mount (SMT) assembly, automatic optical inspection (AOI), through-hole assembly, box build, programming and testing.
First established in 1993 as Novaspec, Camtronics was acquired by PhotonStar in 2011. The management team includes Managing Director Paul Macleur who has been with the business for 17 years. He first joined as a Test Manager and has been Managing Director since 2011.
Paul Macleur said: "We are delighted to have secured this investment from the Development Bank of Wales.  It puts Camtronics Vale in an excellent position to exploit our extensive growth potential in this, our 25th anniversary year of operations.
"We are looking forward to welcoming new customers whilst maintaining the levels of service and support that our existing customers, many of whom have been with us for more than ten years, value so highly."
Linda Cooper is a Chartered Certified Accountant. She was with the business for five years as Group Financial Controller before leaving in October 2017.  She has now returned as Finance Director.
Chris Gulliford is Engineering Manager. He first joined the business in 1996 in an operative role. He now has overall responsibility for the production and engineering functions in his new role as Operations Director.
Senior Investment Executive Steve Galvin at the Development Bank of Wales added: "Camtronics is a perfect fit for the Wales Management Succession Fund. The purpose of the fund is to support succession planning and provide funding for management teams to buy into the business and also suit owners looking for an exit strategy.
"Our investment in Camtronics will secure the future of the business in Blaenau Gwent. They have significant growth potential and we wish them every success."
The Wales Management Succession Fund is a Welsh Government-backed £25m fund supporting business succession for growing Welsh companies.