---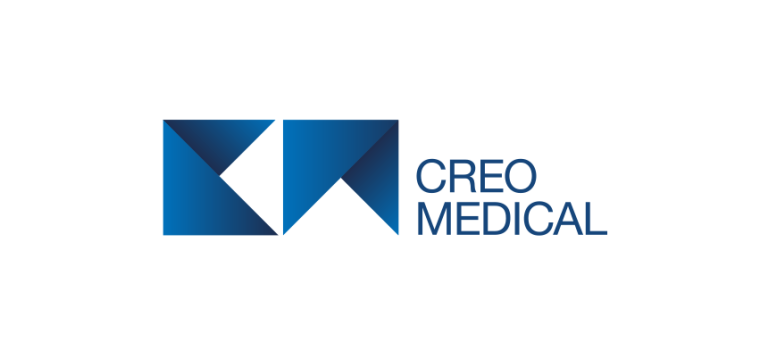 We share relevant third party stories on our website. This release was written and issued by Creo.
Creo Medical Group plc (AIM: CREO), a medical device company focused on the emerging field of surgical endoscopy, announces its audited final results for the 12 months ended 31 December 2020.
The Board is pleased to be able to report that, despite the COVID-19 pandemic, the year ended 31 December 2020 was a strong period for Creo marked by significant internal development and expansion, along with the continued development of the Company's suite of devices to complement the Company's CROMA Advanced Energy Platform ("CROMA") and Speedboat device for use in Gastrointestinal ("GI") therapeutic endoscopy.
Operational Highlights:
Albyn Medical and Boucart Medical acquired providing a direct sales presence in key European markets and strengthening Creo's commercial team

An increased ESG focus with a strong COVID-19 response

Appointment of David Woods as Chief Commercial Officer in August 2020, brought a wealth of knowledge and experience to the business

Recruitment of a direct sales team in the USA and APAC

10-fold increase in the commercial, marketing and distribution resource

Direct presence across five European countries, four regions of the USA and a centralised hub in Asia

CE marking an additional five devices

US Food and Drug Administration ('FDA') 510(k) clearance achieved for:

SlypSeal;

MicroBlate Fine; and

MicroBlate Flex (post period end)

The first clinical use of MicroBlate Fine in a successful pancreatic tumour ablation

Strengthened IP portfolio, with 247 granted patents and 763 pending applications
Financial Highlights:
Total sales in the period were £9.4m (2019: £0.01m)

Cash and cash equivalents of £45.1m at 31 December 2020 (31 December 2019: £81.0m)

Operating loss of £23.5m (2019: £18.9m) including £0.7m share based payments, in line with management expectations and reflects increased R&D and commercial activities

Net cash outflow from operating activities of £16.3m (2019: £11.9m)
Craig Gulliford, Chief Executive Officer, commented:
"It has been a transformational year and we have made impressive progress against our build, buy and partner strategy. Perhaps the most satisfying achievement for the whole team has been the first clinical use of MicroBlate Fine to successfully treat a number of patients with pancreatic tumours in early December 2020, with no adverse events reported to date.
"Though the evolution of Creo since IPO has been exceptional our mission remains the same: to improve patient outcomes and this is evidence that we are doing that.
"Having started the year with only one CE marked device, we have successfully cleared five additional advanced energy devices through the CE mark process and gained FDA 501(k) clearance for three devices. Furthermore, we have completed two transformational acquisitions which are delivering meaningful revenue to the business and we have exceeded our objectives in expanding our sales team globally.
"We are extremely well positioned to be the next generation solution in minimally invasive surgery and, whilst our current focus is on GI therapeutic endoscopy, looking forward we see significant further opportunities in other surgical disciplines/specialities and then beyond into diagnostics."