---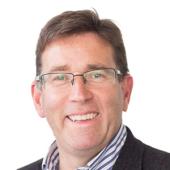 Technology Seed Fund Manager
Published:
Updated: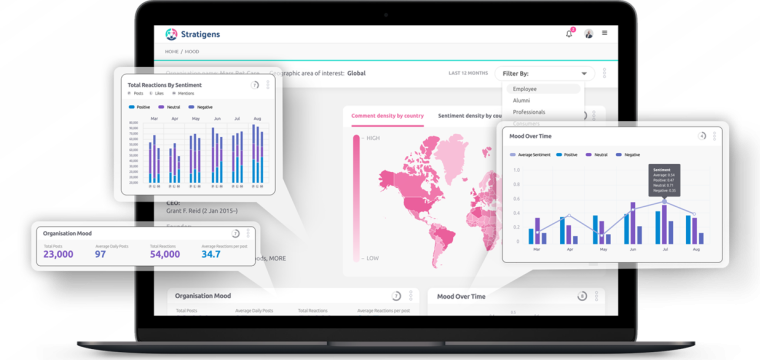 We share relevant third party stories on our website. This release was written and issued by Talent Intuition.
Development Bank of Wales continues to support technology start-up Talent Intuition with follow-on equity investment to finance its future growth. The company secured its first seed funding round in 2018 and went on to receive another round in 2019.  The latest investment brings the total to £450,000.
The funding comes at a time when the Cardiff-based software data company is experiencing increased demand for its workforce and workplace data services as a result of the COVID-19 pandemic.
Talent Intuition's platform, Stratigens, pulls together data on people skills and locations so that companies can make decisions about their future workforce and workplaces. Most recently, Talent Intuition's business intelligence has been used by companies looking to inform their long-term people business continuity response to major incidents such as COVID-19. The funding will enable the business to capitalise on the current opportunities as business rethink how to deploy workforces in the future.
Over the past 12 months Talent Intuition has invested further in its technology platform and appointed new senior hires in Dominic Burrows and Malcolm Carr. The latest round of funding will enable the business to grow its data science capability and expand marketing efforts in order to build on the traction and growth to date.
The Development Bank of Wales is one of the UK's most active equity investors according to Beauhurst with a portfolio of over 100 Welsh technology start-up and early stage businesses.  Many are high-growth firms in and around Cardiff - one of the fastest growing tech hubs in the UK.
Carl Griffiths, Technology Seed Fund Manager at the Development Bank of Wales said: "We were impressed by the concept of Stratigens from the beginning and continue to believe in its potential to become a high-growth venture".
"We're working closely with Talent Intuition's leadership team to strengthen Stratigens' chances of success.  Alan and Alison have a great team and a strong product offering and we're pleased to help fund the build of their technology platform so the business can reach its full potential."
Alison Ettridge, CEO of Talent Intuition said: "The continued support from Development Bank will enable us to continue to invest in our intellectual property. We're grateful for their backing and we love being a business in Wales. We have a great funding partner, support from grants and great training, good university partnerships and access to top talent. Being in Wales has really fuelled our ambition to succeed."
"We're entering a new ecosystem of work and the pace of change is faster than anyone could have imagined even in January 2020. This is an opportunity for businesses to rethink how and where people work, and this is exactly the challenge that Stratigens can help with."
Since March this year, Talent Intuition has been commentating regularly, and sharing data and insights on the new ecosystem of work. More information can be found on their website on the New Ecosystem of Work page.