---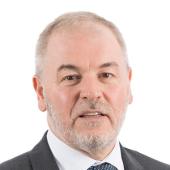 Angels Invest Wales Director
Published:
Updated: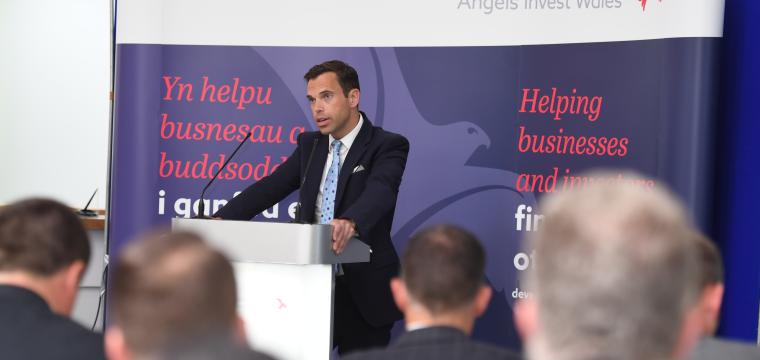 Ken Skates, Cabinet Secretary for Economy and Transport has formally launched a new £8 million fund that will encourage business angel investment across Wales.
Speaking at events held in Cardiff and Wrexham this week, Mr Skates said that the Development Bank of Wales will work with Angels Invest Wales (AIW) to bring together syndicates and facilitate increased investment across Wales. 
Economy Secretary, Ken Skates said: "I am pleased to launch the development bank's new business angel network, along with the new £8 million Wales Angel Co-investment Fund, which will be an important and valuable addition to our business and wider entrepreneurial support system in Wales. 
"The network will work to match Welsh entrepreneurs seeking finance and expertise, with business angels and syndicates, who are actively seeking to invest in the brightest and best opportunities Wales has to offer. It is an approach that is endorsed by the BeTheSpark initiative and one that is internationally recognised as supporting economic growth  in a way we know can make a huge difference to the survival chances of  businesses. 
"I am committed to ensuring that our SMEs have the access to finance they need to enable them to start-up, strengthen and grow and as set out in our Economic Action Plan, the Development Bank of Wales, working in parallel with Business Wales, is right at the centre of our work to deliver this."
It is estimated that £1.5 billion is invested annually in the UK through angels with around 18,000 active angel investors.  Angels provide support for the formal venture capital sector by seeking out new entrepreneurs and nurturing them up to be investment-ready, thereby raising the number of start-ups and increasing the deal flow for venture capital companies. 
The focus of Welsh angel activity has previously been managed through the xenos, the Wales Business Angel Network. Since its establishment in the late 1990's the network has facilitated over £20 million investment growing from £478,900 in 2001/02 to over £2million in 2015/16. 
As a highly mobile source of investment, angel investment is often driven by environment and return as opposed to specific business sectors or locations.  The Development Bank of Wales estimates that business angels co-invested more than £4 million alongside them during 2017/18. 
It is hoped that the Wales Angel Co-Investment Fund will support up to 80 businesses and create and safeguard 375 jobs over the next five years by attracting and encouraging angel investment across Wales. Equity investment from £25,000 to £250,000 will be available on a match-funding basis with an average seven-year term. Investors using SEIS and EIS schemes will be able to apply for funding. 
Giles Thorley, Chief Executive of the Development Bank of Wales, said: "Business angels are increasingly being recognised around the world for their role in supporting economic development. Indeed, Scotland has a particularly active angel community led by LINC Scotland and there are a number of networks around the country. 
"The new fund will give Wales a competitive edge; enabling us to encourage angel investment and provide essential equity funding for ambitious start-up and growth companies in Wales. We'll be investing between £25,000 and £250,000 on a match funding basis at a minimum of 1:1 alongside a support programme that ensures business needs are being met. 
"Business angels typically come with a wealth of experience having successfully operated their own businesses or have been part of a successful management team. These skills are then shared with the businesses themselves through management advice, mentoring and networking. This is the key differentiator which increases the chances of angel investments being successful as many early stage businesses will have inexperienced management teams." 
Steve Holt, Director, Angels Invest Wales added: "Angels Invest Wales is part of  the development bank focused on enabling, co-ordinating, supporting and ultimately enhancing angel investment activity in all regions of Wales. Early stage businesses in particular often face barriers to finance as they are still in the development stage, in an emerging market, or not ready for mainstream funders. Angel investors plug this gap and the new Wales Angel Co-Investment Fund will ensure that a more vibrant angel investment market can be created. We are keen to develop the investor ecosystem in Wales and are actively looking to build a strong network of lead investors for this fund." 
Since April 2017 Angels Invest Wales has signed up 58 new investors, 17 of whom are based outside Wales. This has doubled the pool of investors bringing the number of angels registered  to 108. Through the network, £1.147 million of investment was raised by 14 businesses, seven of which were co-investments with the development bank. 
The application process for the Wales Angel Co-Investment Fund will open on 1 June. Interested parties should apply by developmentbank.wales/angels.