---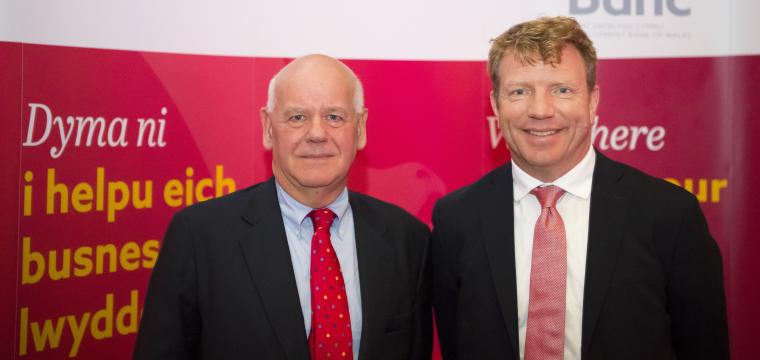 Wales Flexible Investment Fund expanded to £500 million with £270 million in additional funds from Welsh Government

Fund to provide £1 billion investment impact by 2030

Long-term, flexible finance available for all Welsh businesses with viable business plans as part of a post-Covid business support package
The Development Bank of Wales has welcomed today's announcement of £270 million in additional funding for the Wales Flexible Investment Fund. Provided by the Welsh Government, the capital increases the funding available to £500 million. The additional capital provides an investment horizon of 10 years for the Development Bank, and funding confidence for Welsh SME's until 2030.                                                                                               
Created in 2017 as an immediate response to support Welsh business following the Brexit vote, the fund supports a range of deal types with no geographical restrictions. Loans and equity investments between £25,000 and £10 million, including 15 year loan terms, are available to both SMEs and non-SMEs. The fund has to date invested nearly £40m across 131 investments, creating or safeguarding over 1,800 jobs.
The announcement comes as the Welsh Government publishes its Economic Resilience and Reconstruction Mission, which sets out how it will work to rebuild Wales' post Covid economy.
A wholly-owned subsidiary of the Welsh Government, the Development Bank acts as a cornerstone organisation for the Welsh economy, supporting Welsh Government policy through investment. The enhanced £500 million forward commitment to Welsh businesses will offer patient capital, helping the country's recovery from the Covid 19 pandemic.
Gareth Bullock, Chair of the Development Bank of Wales said: "Today's announcement demonstrates the Welsh Government's commitment to supporting the economy and is a vote of confidence in the hard work of our team at the Development Bank of Wales.
"More than ever, there is a need to deliver efficient and effective ways to support economic sustainability and growth at a time when resources are finite. This new commitment by the Welsh Government offers stability and certainty for all sectors of the Welsh business ecosphere and will anchor our future strategy. With private sector leverage of 1:1 the £500 million investment will generate a total investment of £1 billion in to the Welsh economy over the next decade.
"Looking to the future, there is now much to do as Welsh businesses contemplate how they recover. As an organisation we are committed to supporting them through and beyond the current economic crisis. From sole traders, through to growing larger enterprises. We work with our customers, our strategic partners and other funders to offer a comprehensive economic package for Wales."
Giles Thorley, Chief Executive of the Development Bank of Wales said: "Building on the support offered by Covid-19 Wales Business Loan Scheme in 2020 and our other SME funds, this new funding package delivers a roadmap for  future  investment following a turbulent 12 months in which most sectors were affected by coronavirus. The expanded £500 million Wales Flexible Investment Fund will continue to offer patient capital from £25,000 up to £10 million to both SMEs and non-SMEs, with viable business propositions, to ensure continued economic activity in Wales.
"Our unique funding structure means we can invest where other funders may not be able to, plugging the gap between the ambitions of Welsh entrepreneurs and their finance needs. The newly boosted Wales Flexible Investment Fund fosters the conditions needed to allow businesses to thrive, stimulate innovation and create and retain high quality jobs for a prosperous and secure Wales. We're delighted to continue working closely with our partners in the Welsh Government to help Welsh businesses thrive."