---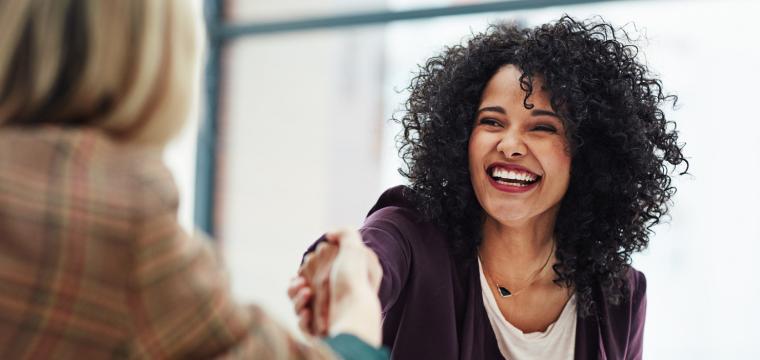 It can sometimes feel lonely being an entrepreneur or a small business owner. You have a lot on your plate and the buck always stops with you. You knew it would be that way when you started your business, but that doesn't mean that you wouldn't occasionally like a little support.
That's where business mentoring can come in. It's an invaluable service for business owners and sole traders like yourself, offering potentially vital advice, guidance, and help. You can link up with a like-minded professional as your mentor, who will have experience and expertise in your field.
This guide is aimed at business owners or professionals who think they might need a mentor. It will explain what business mentoring is, what it can offer, and when your business might need a mentor. Finally, we'll talk about the Business Wales Mentoring Programme, a free service that gives business owners in Wales the opportunity to connect with experienced mentors.
What is business mentoring?
At its simplest, business mentoring is a relationship between an entrepreneur or business owner, and a mentor who has the benefit of wide experience.
The idea of a business mentor is that they act as a guide, offering both practical and general advice to help smaller, younger businesses to get started, grow or develop. The best mentorship relationships usually involve mentors and mentees in the same field. The mentor may have been in much the same position as their mentee some years earlier, so will have direct experience and expertise to offer.
A business mentor isn't an employee of the company they help, or even a contracted consultant. In most cases, business mentors are volunteers. They offer their time and experience freely in order to help other businesses and professionals to succeed. 
Their own experience may have involved struggling to get a business off the ground, or running a large, thriving firm. Either way, they can offer the kind of guidance and support that can make all the difference. They also know that successful businesses lead to a robust economy and that's good for everyone.
The exact nature of the relationship between a mentor and the business they help will differ. It takes the shape by which it can provide the most help to the company in question. Generally speaking, contact between mentors and mentees can be through face-to-face meetings, phone or email.
A mentorship can be a very casual relationship, where mentors simply make themselves available by phone if and when a mentee might need them. They may occasionally get together to discuss business plans and how a business may develop.
Alternatively, things can be more formal. Meetings can be scheduled on a regular basis and planned to cover specific issues. In some cases, mentors may even agree to provide other more direct support, such as giving presentations to staff or helping out in other ways. 
When might your business need a mentor?
Succeeding in business isn't easy. It takes dedication, time and no little sacrifice. Through the life cycle of a business, there will be many different challenges.
There are lots of times when a mentor's help could be the difference between success and failure.  Here are some examples:
When you're starting out

–

There are many challenges associated with starting a new business -from sourcing premises to

raising finance

. A mentor who's been through it all can make things go far more smoothly. They can help you avoid pitfalls, seize opportunities and may even connect you with other contacts who can help.

If growth has stalled

–

All businesses can experience periods of stagnation. After early growth, things can stall, and business owners can often find themselves at a loss as to how to escape such periods. A mentor can offer crucial ideas and ways forward. They will be able to look at things from a different perspective and that can be really helpful.

When implementing a change

– You sometimes need a big change of direction to grow a business. That might mean changing your target customers, developing new products or introducing new practices. Those kinds of major changes can be daunting. Having an experienced ear to offer your ideas to can make things so much easier.

If you feel uninspired

– Even the most dedicated business owners can sometimes feel stuck in a rut. Things may have become stale and everything you do seems to have little or no effect. A mentor can provide new ideas and goals. That kind of support is just the ticket for getting re-energised and newly inspired.

In the event of a specific problem

– Advice and guidance are crucial if your business suffers a setback. A new competitor may have appeared on the scene, for example, or you might have lost a contract that was the backbone of your operation. A mentor who's gone through something similar can help. They can explain how their business recovered and give you advice as to what you need to do.

When you lack confidence

– The decisions you need to make as an entrepreneur or business owner are not small ones. It takes a lot of confidence in your own judgement to make them without any outside assistance. Your mentor can help you to locate the courage of your convictions and take the plunge.  
What can a business mentor offer?
If you recognise your company's current situation in the list above, you might need a mentor. Good mentors can bring many things to the table for small businesses:
Experience
Mentors are often professionals who have been in business for a long time and have experienced both success and failure. That experience is invaluable - especially to anyone who may be facing the same challenges they've already weathered.
Enthusiasm
Most mentors are volunteers who are actively seeking to offer their help. They're passionate about business in general and their own field in particular. That passion can rub off on any mentee and give them a new lease of life. This can be particularly helpful for business owners who feel uninspired or stuck in a rut.
Skills
As experienced business people, mentors have an array of practical skills. Over their years in business, they will have developed skills that younger entrepreneurs won't have. They can teach those skills and pass on knowledge of relevant business practices.
Impartiality
Mentors provide a fresh perspective on business issues. Staff, colleagues and friends can all offer advice, but advice may be coloured by their positions and their relationship with the business. Mentors can act as an impartial sounding board. That's crucial when the toughest decisions have to be made.
Confidence
Sometimes it's not even the practical advice that mentors offer which is most important. Simply having someone to talk things through with can make all the difference. It can instill the confidence required to make decisions and follow through with plans.
Challenge
Lots of entrepreneurs and business owners like to be challenged. It's how they and their businesses grow. A mentor can present a set of new goals and objectives. That way, mentees have something new to aim for and will feel re-energised.
A mentor is not a silver bullet that will solve any problem with any business. As the above shows, however, they can offer crucial support in a variety of different ways. If your business is based in Wales and you think it might need a mentor, Business Wales could be the place to turn.  
Business mentoring with Business Wales
Business Wales run a free mentoring programme for business owners in Wales who want support from an experienced business person. If you need help to market or grow your business, implement a change, or deal with a particular challenge, then this programme could give you invaluable guidance.
To take part, simply register with Business Wales. A local mentoring agent will then reach out to discuss mentoring needs. Based on those needs, companies are matched with the most appropriate mentor, with relevant knowledge and skills. That mentor will come from a database of successful business people from a wide range of industries.
The mentoring agent will talk to the mentor and the company about the possible match. If they both agree, an initial meeting will then be arranged. All being well, a mentorship will be agreed and further contact arranged. In the event of any issues, the mentoring agent will always be on hand to mentors and mentees.
Find out more about the Business Wales mentoring programme.