---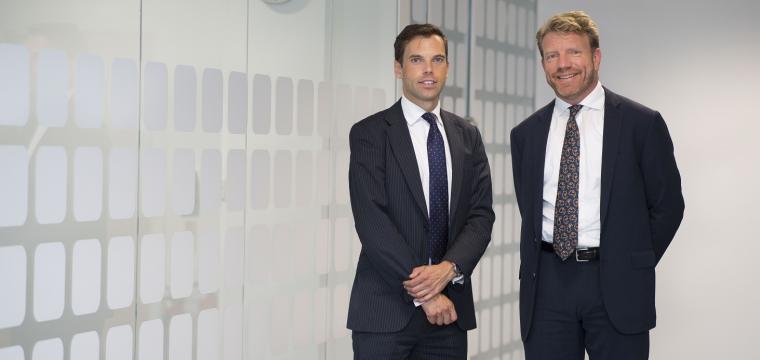 Economic Intelligence Wales has published its first report into the funding made available to Welsh businesses during the Covid-19 pandemic.  
Jointly commissioned by Economic Intelligence Wales, the Development Bank of Wales and the Welsh Government, the report is the first stage of an ongoing research programme. In addition to the £2.134 billion in grants from UK Government and £1.819 billion in loans issued by the British Business Bank, the report calculates total investment of over £1 billion by the Welsh Government during the pandemic with 141,000 jobs supported across Wales. Headlines include: 
UK Government grants totalled £2.134 billion with £1.819 billion in loans issued through the British Business Bank. 
Economic Resilience Fund (ERF) Phase 1 and 2 grants totalled £203 million with an average payment of £15,000 across 12,000 firms resulting in the support of 125,000 jobs. 80% of firms supported were micro-businesses.  
Covid-19 Wales Business Loan Scheme (CWBLS) payments totalled £92 million and safeguarded 16,000 jobs with an average loan of £69,000 to 1,332 firms. Bridgend had the largest number of jobs safeguarded per assisted firm, with close to 20 jobs per firm, while over 18 jobs were safeguarded per firm in Blaenau Gwent and Neath Port Talbot.  
64,226 Welsh Government non-domestic rates grants payments totalled £770 million with Gwynedd receiving 7.6% of total. 
Economic Intelligence Wales (EIW), launched in 2018, is a unique collaboration between the Development Bank of Wales, Cardiff Business School and the Office of National Statistics (ONS). As an independent research body, the group collates and analyses data to create independent, robust and reliable insight to help better understand and improve the Welsh economy. 
The ERF interventions investigated in this report by EIW include ERF Phase 1 and 2 business grants administered by Welsh Government and the Covid-19 Wales Business Loan Scheme managed by the Development Bank of Wales. The report also considers the Non-Domestic Rates (NDR) grants administered by local authorities. Other schemes that have more recently opened to firms in Wales for applications are not analysed in this initial report. 
The report highlights the significance of ERF interventions, in particular to micro and smaller businesses in Wales, and those businesses worst affected by the pandemic. The analysis suggests that the wider impacts of the support could be significant, with many thousands of jobs supported indirectly in related firms through supply-chain effects and wage spending effects. Many businesses provided commentary in their applications on their wider impacts in Wales, referring to their supply-chain, training and community benefits.  
The analysis also shows that labour intensive sectors like construction, hospitality, retail, food and drink, tourism and transport benefitted most from ERF support. 
Minister for Economy, Transport and North Wales, Ken Skates, said: "Coronavirus has placed incredible pressures on our economy. It is a crisis which has created challenges unimaginable just a year ago.  
"Our package of business support continues to be crucial in helping protect thousands of businesses and many more livelihoods. 
"Our bespoke Economic Resilience Fund has been central to that. Without it, tens of thousands of jobs might otherwise have been lost.  
"This EIW report underlines the scale of what we, working with the Development Bank of Wales and our local authority partners, have been able to achieve in supporting firms through this crisis. 
"We know there are continued pressures and we are continuing to explore further options for supporting businesses through the pandemic and helping them prepare for life after the EU transition period has ended." 
Giles Thorley, Chief Executive of the Development Bank of Wales said: "Covid-19 is having a significant social and economic impact that is deepening as the pandemic continues.  
"The Welsh and UK Governments mobilised to mitigate the effects on businesses in Wales. The speed and scale of uptake, as experienced by our own Covid-19 Wales Business Loan Scheme, of the British Business Bank supported schemes and across WG interventions highlighted in this report emphasize the significance of intervention to date.  It also shows the need to evaluate the impact and effectiveness of these support schemes as we consider how to evolve the support to address the longer-term impact on the Welsh business community. 
"Having a jointly commissioned research programme to coordinate learnings across organisations like ourselves and Welsh Government will improve the on-going response to business needs during the pandemic. We will continue to work closely with the Welsh Government and other partners in helping businesses across Wales restart and recover." 
Max Munday from the Welsh Economy Research Unit at Cardiff Business School, one of the report authors said: "The scale and speed of the interventions have been unprecedented and critical in stemming the effects of the pandemic.  
"At this stage, our research focusses on administrative data for each intervention and with much work still needed to evaluate the impacts of support." 
"Further analysis will be important to identify how far economic activity has been protected in businesses that trade internationally and to disentangle the complex issue of effects linked to Brexit and those linked to the economic downturn." 
Future EIW research will deepen the investigation of the effectiveness of public sector interventions to support businesses in Wales which have been impacted by the pandemic. A survey will be commissioned in 2021 of a sample of ERF beneficiaries to examine how interventions worked together to protect employment.