---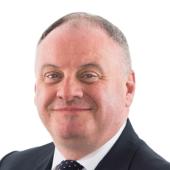 Senior Investment Executive
Published:
Updated: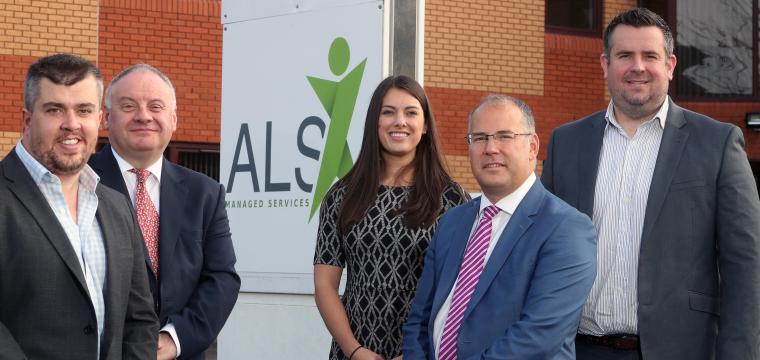 Steve Lanigan, a finalist in the NatWest Great British Entrepreneur Awards, has led the management buy-out (MBO) of Pontypool-based ALS Managed Services just four years after the business was first established in 2014.
A combined funding package in excess of £1 million from the Development Bank of Wales and HSBC enabled the majority shareholders to exit the business with the development bank taking a 20% equity stake in the new company.
The founding partners developed ALS into a leading recruitment firm specialising in the UK wide recycling and warehousing sectors, with a blue-chip customer base including major national recycling and distribution companies.
ALS's turnover is currently in the region of £26 million and it is one of the fastest growing businesses in the sector.  A robust national account management structure features 22 permanent staff managing over 1,100 temporary workers each week ensuring that workforces are legally compliant, productive and reliable.  These numbers are expected to double over the next two years.
The investment by the development bank via the Wales Management Succession Fund has enabled the company to relocate to a new 3,500 sq ft office at Van Road Business Park, Caerphilly, to increase its service offering to clients to include a number of added value initiatives.
Chief Executive Officer Steve Lanigan said: "The support and guidance from the team at the Development Bank of Wales has been instrumental over the last 18 months.  Their experience of providing funding for MBOs coupled with their understanding of our business goals means that we have found an investor that genuinely shares our excitement and passion.  That's worth so much more than just the money.
"We are very lucky to have such a talented team driving our growth in the UK recruitment market.  I am personally very grateful for their hard work and commitment over the last four years, and their evolution into the future leaders of our business.  I hope that our story inspires others to follow their dreams, trust their entrepreneurial instincts and take the leap of faith required to set-up and grow a business.  We are thankful for the continuing support of the Development Bank of Wales."
Senior Investment Executive Stephen Galvin said: "Planned succession is the route to a successful exit.  Having worked with us over the last 18 months, the team at ALS really have delivered a text book example of a planned MBO transaction.
"Market research has identified 27,000 recruitment agencies in the UK with the sector heavily dominated by high street businesses working in specific geographical locations. ALS have successfully differentiated themselves by offering sector expertise across multi-site operations in a market that is recognised as being important to the UK's commitment to renewables.  The growth potential is therefore significant.
"But, ultimately, this is a people business.  As CEO, Steve Lanigan has worked hard to build and strengthen the management team in readiness for this MBO.  Their industry expertise, professionalism and drive is really very impressive, particularly for such a young business.  Their strategic objectives are very much aligned to our investment goals and ALS is therefore an ideal fit with the aims of the Wales Management Succession Fund.
Steve Galvin concluded: "To date, we have invested over £4.2 million from the Wales Management Succession Fund; creating or safeguarding 166 jobs. We will now actively manage our investment in ALS to ensure that the company delivers on its vision and growth potential. Of course, we also welcome applications from other management teams considering an MBO."