---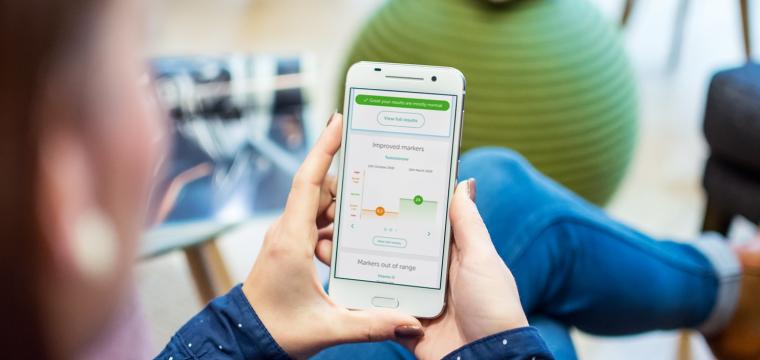 The new contract will enable customers to book blood tests at in store clinics across the UK.

This comes after demand outstripped supply for home nurse appointments due to the pandemic.

Phlebotomy samples are required for Forth's larger well being tests.
A contract with Superdrug has been secured by healthcare firm Forth to enable customers to book blood test draws at 60+ in store clinics throughout the UK. The deal comes after demand for home nurse appointments, Forth's usual method of blood draw, soars due to the resource pressure from the pandemic.
Although nurse home appointments are still available, the cost remains higher at £55 per appointment compared to the £30 per clinic draw appointment. The impact of this is that customers will be able to continue to use Forth's healthcare service at a time when they need it most, in a convenient and quick way.
Forth's healthcare service looks to answer the question on everyone's lips at the moment, 'how healthy am I?'. The blood test service gives Forth customers scientific insight into their health and the areas they need to improve. Most of Forth's tests can be done via home finger prick blood kits, but the larger well being checks require blood to be drawn from a vein in a phlebotomy test. This is why the Superdrug contract is so crucial.
Sarah Bolt, founder and CEO of Forth, leads the business supported by a professionally-qualified medical team who are leaders in their field, including Dr Nicky Keay (Chief Medical Officer), Renee MacGregor (Lead Dietician) and Dr Michael Cornes (Scientific Officer).
Commenting on the Superdrug contract, Sarah Bolt said: "With so much uncertainty and fear surrounding people's health, our well being checks can provide much needed peace of mind and highlight areas of improvement. The contract with Superdrug will ensure that Forth customers can still receive a first class service that is convenient, quick, and reliable." 
Sarah, who won Health and Wellbeing Entrepreneur of the Year for Wales at this year's Great British Entrepreneur Awards, continued: "At Forth our mission is to equip our customers with the scientific truth about their health and help advise them on how to improve. Due to the pandemic, this has never been more important than it is now."
Superdrug clinic bookings for Forth's well being tests can be made through a special weblink or directly via the phone after purchase.
For more information go to www.forthwithlife.co.uk.