---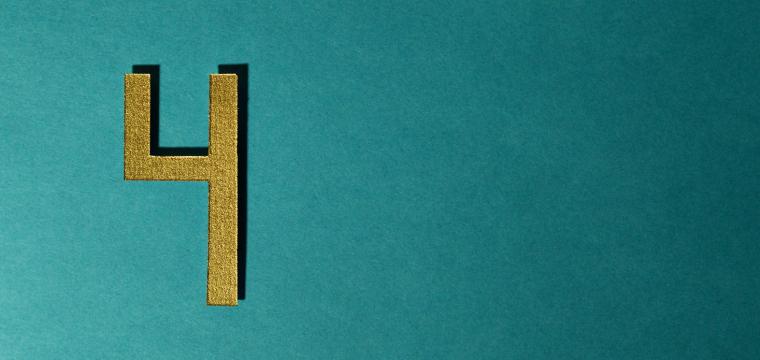 Virtual events have now become the norm. Offering lower costs, greater audience reach, and easy data collection, it's likely they'll remain a part of many companies' marketing activities even when physical events can resume. But they also present a number of challenges, from technical hiccups and at-home distractions to what's come to be known as 'Zoom fatigue'. If you're thinking about hosting a virtual event, read these four key tips to help ensure it goes smoothly and successfully.
1. Set goals
As with in-person events, you need a clearly-defined strategy to make your virtual event a success. This starts with setting goals. To keep it simple, you might want to focus on one main goal. This could be increasing brand awareness, driving sales, engaging existing customers, or generating leads. Once you've established what the general aim is, make it SMART: specific, measurable, achievable, relevant, and time-bound. Ask yourself these questions:
Does your goal align with your overall marketing and business goals?

Who is your target audience and why?

What do you want attendees to take away from the event?

What metrics will you use to determine success?
2. Pick the right platform
With so many software solutions out there for hosting virtual events, it can be difficult to decide which one to use. What works for one event may not work for another, so keep your goal in mind and consider the functionality you'll need to achieve it. The number of attendees, the type of experience you want to provide, and how much you plan to spend on the event should all be factors shaping your decision. Here are a few features you might want to look out for when you're assessing different platforms:
Engagement and networking - one of the best ways to keep your audience engaged is to create opportunities for interaction. Many virtual platforms include networking features such as one-to-one chats, group chats, live Q&As, polls, surveys, matchmaking, and rooms for breakouts and demos.
Customisation – personalising with your own branding from start to finish will help deliver a consistent experience and increase brand recognition. Have a look at the customisation options that platforms offer, including branded event landing pages, registration forms, email templates, and web rooms.
Sponsorship – if you're selling sponsorship packages, some platforms have great features that can enable you to increase sponsorship value and drive revenue. These include branded banners, pop-up ads, push notifications, and virtual booth spaces where attendees can chat with the sponsor and browse their products and special offers.
Live and pre-recorded content – live-stream has the advantage of being more interactive but pre-recorded sessions are higher quality. If you're going to have a mix of both, check that the platform supports this. Also be sure to check if you can make all content available on-demand after the event.
Reporting and analytics – find out what data insights the virtual platform can give as this is key to measuring the success of your event.
Whichever platform you choose, don't forget to test out all the features you plan to use and do a practice run with all your team and speakers before the event.
3. Choose the date and time wisely
It sounds obvious, but make sure your event doesn't clash with a holiday or another big event your audience may be attending. Consider what a typical week looks like for your attendees. For example, if the majority work 9-5, then scheduling your event for a Monday when people are often busy may not be a great idea. If you have an international audience, be conscious of time zones. Explore ways of planning your event so that your overseas attendees don't miss out. You could break up the event into multiple sessions catered to audiences in different locations. Or perhaps you could offer simulated live sessions whereby pre-recorded content is played and a speaker is available live to engage with attendees.
Whatever day and time you opt for, you can make an on-demand recording of the event accessible afterwards so that people who couldn't attend can watch it.
4. Keep your audience hooked
One of the biggest challenges of a virtual event is keeping people engaged. Attention spans are even shorter online, and it's all too easy for attendees to zone out, get distracted, or even leave, particularly if the event is free. These are a few things to keep in mind:
Content - your event content needs to be relevant and valuable. Surveys and social media conversations beforehand can help you gain insight into what people are interested in. Don't forget to collect post-event feedback too, which will be instrumental in planning future events. Keep the content punchy, concise, and digestible; overly long sessions are a sure way to lose people's interest.   
Interaction – as we mentioned above, having interactive elements such as live Q&As and polls throughout the event can help you retain people's attention, as well as ensuring that the presenter generally creates a conversational environment. Providing opportunities for attendees to network with each other through features like small breakout rooms or matchmaking can bring value to your audience and create a better experience.
Delivery ­– speakers can make or break an event, especially a virtual one where it's harder to connect with the audience. Encouraging questions and discussion from the start is a good way of engaging people, as well as using thought-provoking statistics or anecdotes. It's also important to consider body language and appearance. Keep hand gestures visible, make sure there are no distractions in the background, and get the lighting and camera angle right.
Hosting a good virtual event requires some planning and creativity, but there's potentially a lot to be gained by running one. Hopefully the tips in this blog post will help you make your next virtual event a success. If you're attending an event and want some networking tips, check out our blog 'Attending a virtual event? Here's how to network successfully'.