---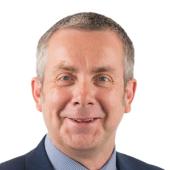 Property Development Executive
Published:
Updated: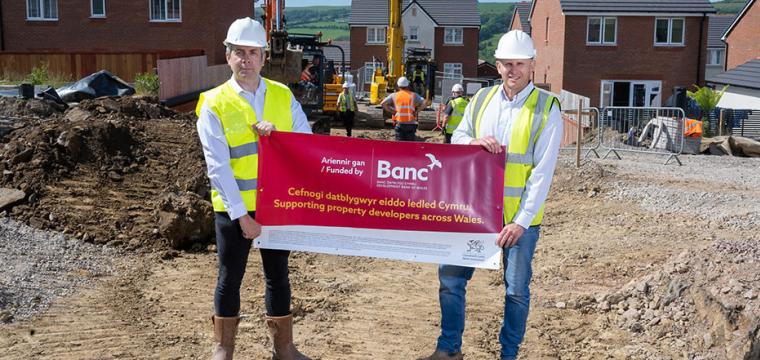 Lewis Homes have begun work on 76 new homes at Woodlands Green in Tonyrefail as the first occupiers move in to their new homes at Dôl Werdd, Plasdŵr in August.
A £3.3 million funding package from the Development Bank of Wales has enabled work to start on the Tonyrefail site with the 61 private plots having all  been reserved, subject to contract. This follows a £4.75 million short-term loan to finance the build of 56 homes, including four social housing and four low cost, at Dôl Werdd, Plasdwr.
Described as a garden city for the 21st Century, Plasdŵr has been modelled on the original garden city movement's principles of "fresh air, sunlight, breathing and playing room". The development has been planned to fit with the natural topography of the area and up to 40% will be green space, including managed heritage woodland, parks and play areas. A district centre with shops, offices, health and leisure facilities and pubs and restaurants is also planned for the development, along with four, smaller local centres. When it's complete, Plasdŵr will also be home to four new primary schools and a secondary school.
The latest loans for Lewis Homes bring the total amount of funding provided by the Development Bank to £16.645 million enabling the family owned business to have built and sold 373 homes since 2014. This includes 43 affordable and low cost homes.
Marc Lewis, Director of Lewis Homes said: "Our relationship with the Development Bank dates back to 2014 when they first stepped in to help fund our Brynteg Green site in Beddau, Pontypridd.
"373 properties later and we've now borrowed over £16 million from the Development Bank, all of which has been repaid or, in the case of Woodlands Green and Dôl Werdd will be repaid within two years. Their support has enabled us to build high-quality homes and create jobs, while contributing over £1.75million to the local communities we have built in. We've gone from building ten to 15 houses a year to 52 in the last year alone. We now employ 30 people and we're very proud of the reputation that we've developed for building quality, larger than average homes at prices that are value for money.
Karl Jones, Property Development Executive with the Development Bank of Wales said: "As soon as you step inside the door of a house designed and built by Lewis Homes you'll know you're at home. Being a family business, they believe in quality, not quantity, and all their properties are built with a personal touch.
"It's hugely rewarding to see the impact that the business is having in South Wales and we're delighted that our funding has played such an important role in helping to bring much needed housing and jobs to the local area. Indeed, Plasdŵr is identified in Cardiff's Local Development Plan as key to the city's economic growth."
The Development Bank of Wales invests in residential, mixed use and commercial developments through the Wales Property Fund, Wales Commercial Property Fund and the Stalled Sites Fund. These schemes, funded by the Welsh Government, are recyclable and the money received is reinvested. Loans from £150,000 to £5 million with terms of up to four years are available for small and medium-sized developers based in Wales, working on residential, mixed-use and commercial development projects in Wales.