---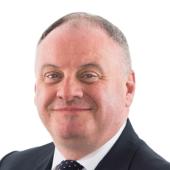 Senior Investment Executive
Published:
Updated: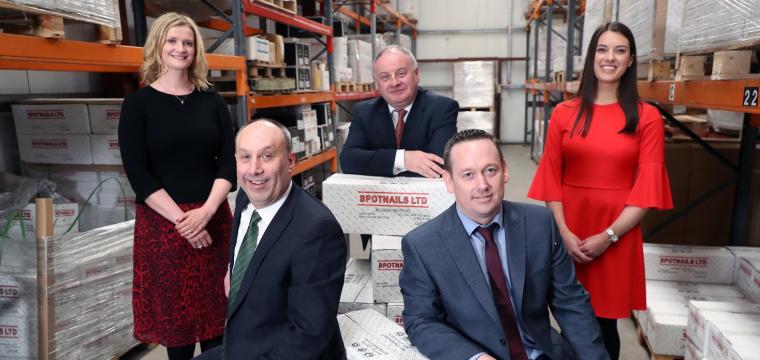 Fasteners and tools company Spotnails Ltd has new owners after the Development Bank of Wales supported a management buy-out (MBO) of the business with a multi-million pound equity investment.
Spotnails, based in Bedwas, Caerphilly is a long-standing independent distributor of tools and fastener products to the UK building industry with more than 60 years trading history. It has a national salesforce as well as a manufacturing base with servicing and repair facilities at the Caerphilly headquarters.
Funding for the buy-out was provided by Development Bank of Wales via their Wales Management Succession Fund. The £25 million fund enables management teams to access equity funding to take over existing businesses.
The Development Bank of Wales bolstered the existing management team of Sales Manager Jason Quaife and General Manager Craig Bates by bringing on board an experienced Finance Director, John Jeffreys. The management team also invested their money in the business and Ultimate Finance provided an asset based lending facility.
Jason Quaife said: "I've been with Spotnails now for 12 years and this is Craig's 26th year in the company. I have a sales background and Craig has the tooling background from his apprenticeship here. The management buy-out is a very attractive opportunity for us both and it gives us a great advantage as most of the technical experts in the industry have retired or are about to retire."
All 24 jobs within the company were safeguarded in the buy-out and plans to introduce new products are likely to provide more jobs in the future.
Jason Quaife adds: "We have huge ambitions for the company and the support from the Development Bank of Wales is crucial to achieving these. We are very much a belt-and-braces industry. We are securing relationships and working with several manufacturers with strong brands to sell into the UK. We want to become the largest independent distributor of these types of products with our own branded product range too."
Senior Investment Executive Stephen Galvin led the transaction with Investment Executive Ruby Harcombe. Stephen Galvin said: "The fund provides a successful management buy-out and an exit route for the vendor shareholders.
"Jason Quaife and Craig Bates have been working in the business for a number of years in anticipation of the MBO, pushing the company forward by dealing with new suppliers, increasing sales and by bringing in new business within timber frame manufacturing. We've also strengthened the team further with the introduction of experienced Finance Director John Jeffreys.  Our endorsement means that Spotnails boasts a highly experienced management team with strong ambitions and a focus on growth."
The investment from the Wales Management Succession Fund was the second since it was recently invested in by the Clwyd Pension Fund.
Alastair Logan, Senior Regional Director, Ultimate Finance, said: "We're really pleased to have provided a confidential invoice discounting facility to support Jason and Craig to fulfil their ambition to acquire Spotnails. There was great team work throughout the process with them and Development Bank of Wales to close the deal. This is a perfect example of how good funding can support a long-established business to continue to thrive in the future."
Legal adviser Gemma Davies, of Hugh James solicitors, said: "It has been a pleasure to work with the Spotnails management team and Development Bank of Wales on this deal. The MBO is the culmination of many years' hard work by Jason and Craig and to help them realise their long-term ambition of becoming owners of Spotnails was a privilege. We look forward to seeing the company go from strength to strength under the guidance of its new owners."