---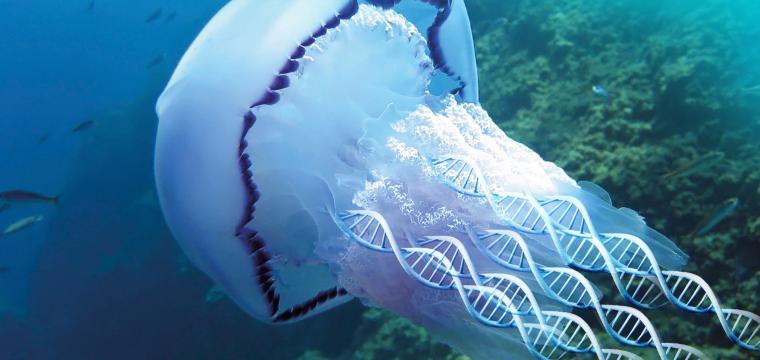 We share relevant third party stories on our website. This release was written and issued by Jellagen.
Jellagen, a pioneer in marine biotechnologies based in Wales, has closed a £3.8m funding round led by Newable Private Investing, the Development Bank of Wales, and angel investors. Newable Private Investing is one of the UK's leading private investment groups, providing support to cutting-edge start-ups.
As the first commercial manufacturer of next-generation jellyfish collagen for cell culture and medical applications - including wound care and regenerative medicine - Jellagen will use the funding to accelerate sales of its products into the cell culture market and regenerative medicine, whilst growing its specialist management team and strengthening its intellectual property portfolio. 
The new funding builds on earlier investment secured from Newable, Angels in MedCity and the Development Bank of Wales, which helped Jellagen launch a first of its kind manufacturing facility for the extraction of collagen from jellyfish at its Cardiff site. This facility recently received a key quality certification ISO 13485:2016 that specifies requirements for a quality management system where an organisation needs to demonstrate its ability to provide medical devices and related services that consistently meet customer and applicable regulatory requirements.
Professor Andrew Mearns Spragg, Founder & CEO of Jellagen, said
"Jellyfish represent a source of 'next generation' collagen with diverse application potential, including for research in the medical, biotech and pharmaceutical markets. Because of the evolutionary lineage of jellyfish collagen, it presents the market with a valuable alternative to more conventional sources.  
"Being located in Cardiff, close to the West Wales coast, gives us a unique edge in developing this kind of pioneering technology.
"I would like to thank all our investors.  With their continued support, we now have our sights on accelerating commercial sales and growing our team."
Anthony Clarke, Managing Director, Newable Private Investing added: 
"By sourcing collagen from jellyfish, Jellagen takes a sustainable approach to the medical, pharmaceutical and biotech industries. 
"It is exciting start-ups like Jellagen that are giving the UK economy an innovation boost and we're delighted to support them in this funding round."
Carmine Circelli, Technology Ventures Investment Executive, Development Bank of Wales added:
"Jellagen is a great example of an exciting Welsh business that's pushing technological boundaries. Both this funding and their recent certification show that the business has real potential to push further into the cell culture market.
"Supporting businesses like Jellagen is at the core of our mission, and we look forward to hearing of their future success."