---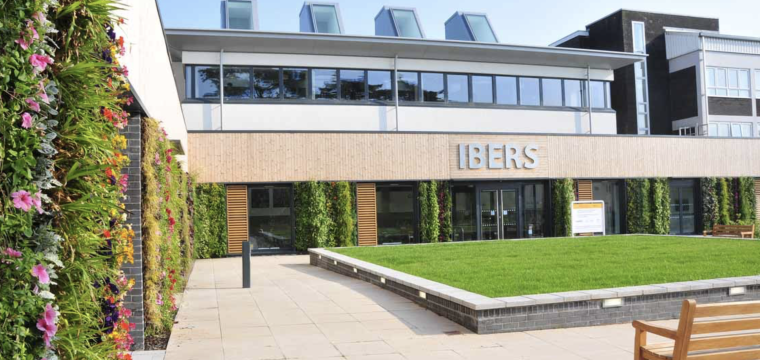 We share relevant third party stories on our website. This release was written and issued by Nemesis.
Nemesis Bioscience today announced the expansion of its presence in Aberystwyth by opening a new pre-clinical development facility at the University.
Having become members at the Aberystwyth Innovation and Enterprise Campus in August 2018, the company grew its operations during the following months by recruiting new full-time staff and moving into laboratory space at the University's Gogerddan Campus.
This will act as the company's base for the clinical development of Nemesis Transmids©, DNA therapeutics that have been proven in preclinical models to reverse antibiotic resistance in pathogenic bacteria. Nemesis intends to develop and manufacture a suite of Transmids to resurrect existing antibiotics made ineffective by increasing bacterial resistance, and to protect newly developed antibiotics from stimulating resistance.
Dr. Rhian Hayward MBE, Chief Executive Officer of the Aberystwyth Innovation and Enterprise Campus said, "Nemesis is a rapidly expanding and ambitious company. We are pleased to host them here at Aberystwyth University. Nemesis will find state of the art facilities in our new Innovation and Enterprise Campus opening in August 2020 to expand their development work while collaborating with university experts. I look forward to supporting Nemesis to continue to grow and create high quality jobs for the region."
Nemesis Bioscience's Chief Executive Officer, Dr. Frank Massam said, "Nemesis has now evolved to the stage where it needs an independent facility devoted to the pre-clinical development of its Transmid technology-based pipeline. We spent many months looking for the best partner for this move and decided that there is no better place for this important work than the rapidly growing Aberystwyth Innovation and Enterprise Campus.
"The site offers us flexible office and lab space both now and, as the company continues to expand, gives us access to comprehensive existing life science support infrastructure. Crucially, it also gives us close links to Aberystwyth University with its impressive life science talent pool. We look forward to being part of the future of the AberInnovation project."