---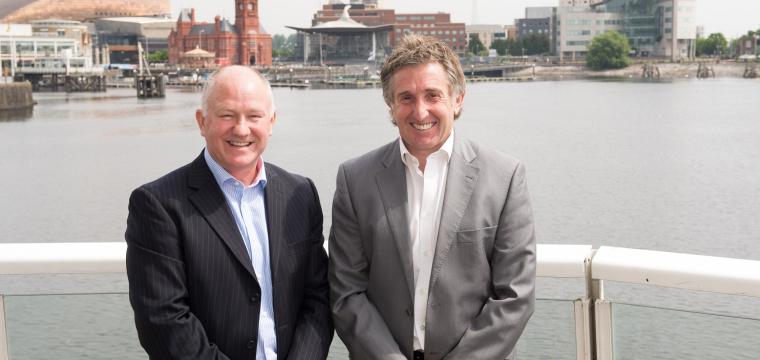 A £3.5 million project loan facility from the Development Bank of Wales has enabled civil engineers Andrew Scott to deliver contracts during Covid-19.   
Celebrating 150 years in business this year, Andrew Scott secured a range of new contracts in late 2019. Project finance was then required to fund working capital requirements resulting in a drawdown of £2 million from a £3.5 million loan facility provided by the Development Bank of Wales.
With 220 employees and apprentices, Andrew Scott has a turnover in excess of £60 million. Mark Bowen is Managing Director. He said: "Our absolute priority during the Covid-19 crisis has been to protect the wellbeing and livelihoods of our teams and their families across our business. Capacity has been reduced but we have managed to keep 90% of our sites operational with only a small number of employees having been furloughed.
"In 150 years of business, we've never seen anything quite like Covid-19 but we've adapted very quickly with the introduction of new working practices and a focus on cash reserves to ensure long-term liquidity.
"The ongoing delivery of key projects alongside the construction of four Covid-19 field hospitals with some 1400 beds in record time at  Parc Y Scarlets, Llandarcy Academy of Sports, Harmann Becker in Bridgend and the WRU training barn in Hensol is testament to the commitment and dedication of our teams."
"The project financing facility from the Development Bank of Wales has played a key part in this over the last few months; helping cashflow and ensuring that we can continue to deliver for our clients throughout the UK."
Clare Sullivan and Joanna Thomas are the Investment Executives from the Development Bank of Wales who are working with Andrew Scott. They added: "Established in 1870, Andrew Scott is one of Wales's oldest independent construction companies. As a respected name in the civil engineering and construction markets, the family run business is behind many of the largest building and civil engineering projects in Wales including Parc Y Scarlets and various infrastructure and rail developments.
"As a short-term financing method for infrastructure and industrial projects based upon projected cash flows, project finance provides much needed working capital. The debt is fully repaid from the cashflow generated by the project enabling investment in infrastructure where and when it is most needed. The impact of this type of funding is significant; particularly at a time when our economy is under such huge pressure as a result of Covid-19."