---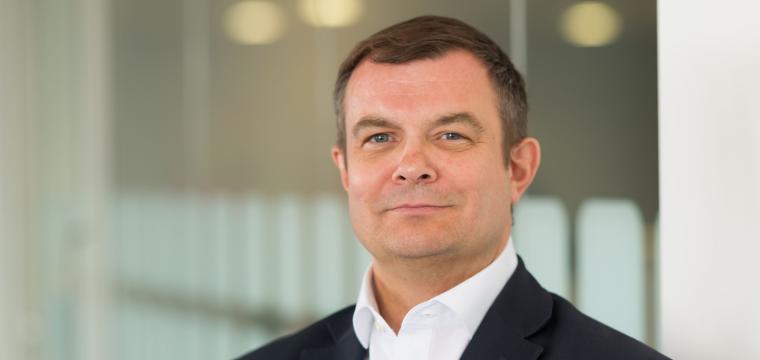 Experienced equity investor Simon Thelwall-Jones has joined the development bank as Technology Venture Investments Director, following a record year for the specialist team. Simon is based in the development bank's new headquarters in Wrexham.
Simon takes over from Steve Smith who led the team from its creation until his retirement in April 2019. The new director of technology ventures has moved from MSIF, where he has recently been investing equity funds from the Northern Powerhouse Investment Fund in to early stage technology businesses in the Liverpool City Region.
Simon is a qualified chartered accountant with a degree in Agricultural Business Management from the University of London. He has been working in venture capital since the early 1990s.
"I'm really excited to be joining the development bank at this time. I'm keen to build on Steve's legacy and the team's recent record-breaking year for investments," explained Simon.
Nearly fifty technology businesses were supported by the development bank's technology team in the 2018/19 financial year.  £17.2 million tech venture equity investments were made which leveraged an additional £35.1 million from co-investors and the private sector, making a total of £52 million of investment.
The Development Bank of Wales was again one of the top five equity investors by deal volume in the UK, according to Beauhurst's 2018 annual report.
"Before joining the team I had worked with the Development Bank of Wales and their subsidiary FW Capital on a number of deals as a co-investor and was always impressed by the work and professionalism of the staff, as well as the company's investment nous" Simon added.
"The more due diligence I did on the Development Bank of Wales, the more impressed I was. I'm delighted to be joining at a time of growth, both for the development bank, the technology team and the Welsh technology sector. My focus is to incubate and grow more technology businesses across the whole of Wales, building on existing clusters and encouraging more. I'd also like to reach out to co-investors we've worked with and those we haven't to support the many entrepreneurs here in Wales with great ideas and real commercial potential."
Rhian Elston, Investment Director at the Development Bank of Wales, welcomed the new appointment: "Simon has a great reputation in the investment world and we are delighted to have attracted someone of his caliber to the development bank. He joins other key members of our senior team in our Wrexham headquarters but is keen to work with entrepreneurs and businesses across the whole of Wales. We've seen a real boom in the Welsh technology sector, supported by equity investments from ourselves and partners. Simon and his growing team are looking forward to working with some of the country's most exciting high-growth companies as they develop new technologies."
The Development Bank of Wales are currently looking to expand their technology investment team with roles available in their Wrexham, Cardiff and Llanelli offices.