---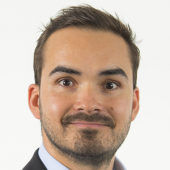 Senior Investment Executive
Published: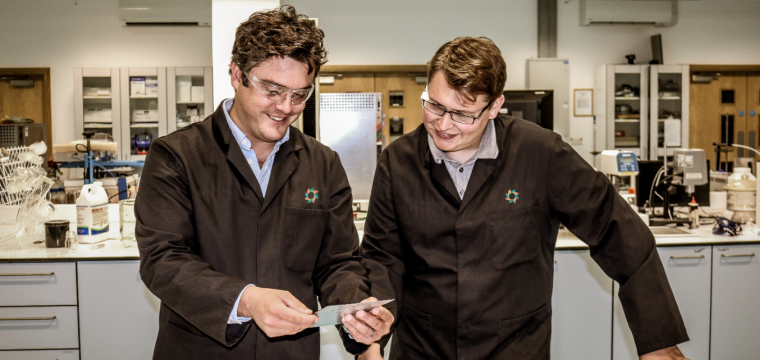 We share relevant third party stories on our website. This release was written and issued by Hexigone.
A Port Talbot based manufacturing start-up has received an investment of £894,000 to expand global sales of their smart corrosion inhibitors – offering superior protection and a sustainable solution to key industries worldwide.
Founded by Patrick Dodds, Hexigone has discovered a way to protect metals for up to ten times longer, through their innovative, smart inhibitors – raising £894,000 of financial support to ramp-up commercial activity across the globe from their site at Baglan Energy Park.
The £894,000 investment comes from new investors including the British Business Bank Future Fund and Enterprise Investment Scheme as well as continued support from existing investors Development Bank of Wales, Armourers & Brasiers, Sunnybarn Investments and Hexigone Chairman, Mr Owen Sennitt. The cash-injection comes at a key milestone for Hexigone with recent technical validations leading to commercial sales. The company is also on the verge of completing major deals with two multi-billion-pound coating industry giants in Asia, following an ambitious global sales strategy.
Corrosion costs the world economy 2.5 trillion dollars every year and is the root of many environmental and social challenges across the globe. Worldwide demand for inhibitors is expected to reach £6.7bn by 2021 – encompassing the aerospace, automotive, architectural and the energy sectors. Hexigone's smart, self-healing technology is unique within the coatings industry, and offers a high-performance alternative to the toxic, market-leading inhibitor that is currently being phased out around the world.
New investor and current chair of the British Venture Capital Association, Neil MacDougall, will be joining the board of directors of Hexigone. He commented:
"Hexigone has filed patent applications based on research in the labs at Swansea University into the next generation of products to protect metals from corrosion. Customer trials have confirmed that the Hexigone technology is a significant step forward in this field and this fund raising will enable the company to commercialise its solutions with customers around the world. I look forward to joining the board and on its behalf I would like to thank the Future Fund for their support in this fundraising which occurs at an important stage of Hexigone's development."
Hexigone's technology not only delivers superior protection of metal surfaces but offers a unique and sustainable way of tackling corrosion. The inhibitors are available 'on demand' and respond to a corrosive attack when it occurs– allowing the coating to protect the metal underneath in a more intelligent way. Independent testing has proven that the technology vastly reduces maintenance costs, which in turn, reduces the drain on natural resources.
In a cost analysis with an oil and gas refinery, it was found that just one of their offsite chemical storage tanks costs them $374,000 to repaint every 15 years due to corrosion. Hexigone's technology has shown to increase metal asset longevity by c. 50% and can therefore increase the coating life cycle of the tank by 7 years, reducing the cost of maintenance per tank by a third.
Patrick Dodds, CEO and Founder of Hexigone added: 
"This investment positions Hexigone for huge levels of growth in 2021, and we are extremely excited about the next phase of commercial ramp-up. Over 40 prospective clients are formulating with our product – with lengthy technical validations currently being completed. We hope to be working collaboratively with these customers to deliver smart coatings across the globe in 2021 and beyond…
The investment is recognition of the hard work and dedication of the Hexigone Team, which will be growing rapidly this year to execute our commercial expansion and manufacturing scale-up. Further investment opportunities will become available as we plan a series A raise later this year, and we welcome enquiries from venture capital firms."
Alexander Leigh of the Development Bank of Wales added: "We have a strong track-record with University spin-out companies and as an early stage institutional investor, we are delighted to continue our support for Hexigone with follow-on funding. It is a reflection of our commitment to providing funding for ambitious clean-tech businesses and we are particularly pleased to be co-investing alongside Neil MacDougal as a member of the Board."