---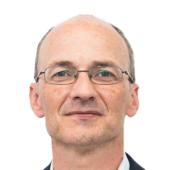 Senior Investment Executive
Published:
Updated:
Creo Medical Group plc (AIM: CREO), a medical device company focused on the emerging field of surgical endoscopy, announces a trading update for the year ended 31 December 2021, as the Company continues to deliver on its three-tiered 'Build, Buy, and Partner' strategy. 
During 2021 Creo has continued to build momentum through sustained commercial progress. The Group expects to report overall revenue for the year ended 31 December 2021, ahead of expectations, at just over £25m, despite the well documented challenges related to COVID-19. Revenue from the Company's core Creo product portfolio is growing and is in-line with management's cumulative revenue forecasts at the time of IPO in December 2016. 
Build 
The final quarter of 2021 saw a significant uplift in commercial orders and adoption of Speedboat Inject in the US (upper and lower GI) and Europe (lower GI). As previously announced, Speedboat Inject offers large cost savings in lower GI procedures versus a traditional surgical procedure as well as improved clinical outcomes. Despite the pandemic, Speedboat Submucosal Dissection (SSD) procedure volumes doubled during 2021 versus 2020 when procedures utilising Creo products were delayed as a result of routine diagnostics and elective procedures being postponed due to COVID-19. 
Over the course of 2021, Creo's pipeline of doctors waiting to be trained as part of the Group's Clinical Education Programme has more than doubled from the number trained in 2020. Demand for training on Creo's products continues to build and the number of global training centres across our direct markets increased threefold over the course of 2021. 
Creo trained a significant number of leading clinicians in 2021, who are now product users, and the Company expects this number to rise in 2022. In order to service this increased demand, Creo has increased its direct sales force by 25% since the beginning of 2021. 
The opening of the Company's US headquarters during 2021, with a learning centre and fully equipped training laboratory, has helped to support Creo's commercial roll-out in the key US market. Creo has also secured office space in Singapore to act as its APAC hub which is expected to be formally opened during Q1 2022. This will aid the commercial roll-out of Creo's products in APAC during 2022 and is expected to satisfy the backlog of demand, following numerous distributor agreements being signed throughout 2021. In addition, Creo completed the purchase of the freehold of Creo House, Chepstow, and the adjacent building, to support the Company's planned and sustained growth. 
As at 31 December 2021 the Company had a net cash position of approximately £44 million. 
Buy 
The Albyn acquisition in 2020 has been a success, bringing increased revenue year on year and the integration   of Creo's European direct sales teams is now yielding new users of the Group's core technology. 
In November 2021 Creo announced that it had acquired Aber Electronics Limited, a UK based manufacturer and designer of power amplifiers and radio frequency products and a key supplier to Creo's CROMA Advanced Energy Platform. The acquisition of Aber Electronics complements Creo's R&D and manufacturing processes, adding further specialist microwave and radio frequency capability and expertise within the business, helping enable the adaptation of the Company's technology for its partnering programme whilst also securing a key element of the Group's supply chain. This acquisition has helped solidify Creo's position at the forefront of miniaturised advanced energy applications for use in multiple end markets. 
Partner 
As announced on 24 January 2022, the Company has entered into non-binding heads of terms (the "HoTs") with a number of parties which relate to the Company's SpydrBlade, Cool Plasma and MicroBlate technologies. This is accelerating the development of the "powered by Kamaptive" brand, by enabling partners to leverage our core "Kamaptive" technology. 
The Company believes that such partnerships have the potential to create shareholder value through granting third- party access to Creo's advanced energy technology in markets adjacent to those where the Company is already operating. This includes fields such as laparoscopic surgery, robotically assisted surgery, and non-thermal plasma sterilisation. 
The parallel applications of the Company's technology offer growth opportunities in global markets and enable Creo to leverage its IP portfolio of 376 granted patents, with 870 pending as at 31 December 2021. With the right partners, the Company believes that Creo's technology has the potential to fundamentally change the way that patients are cared for and to improve patient outcomes. 
Craig Gulliford, Chief Executive Officer of Creo, commented: 
"I am pleased to report on what has been a successful year for Creo, with strong progress against our 'Build, Buy, and Partner' strategy. We have seen significant growth in commercial orders and adoption of Speedboat Inject in the US and Europe, the successful acquisition of Aber Electronics, as well as agreeing HoTs with a number of third parties to provide access to our advanced energy technology.
"Particularly encouraging has been completing the transition from a distribution model in core markets to an integrated direct sales team, built from the ground up in the US and through successful integration of Albyn Medical into our European business. 
"We see the COVID-19 outlook improving, with an increased backlog of doctors gearing up to perform procedures as staffing challenges reduce, and restrictions ease across the globe. 
"2022 has already started positively, with strong performances seen from our core product portfolio. Throughout the rest of the year, we look forward to continuing to execute and expand our three-tiered strategy through the education and training of clinicians, the roll-out of our product portfolio in APAC and further commercial orders and adoption of Speedboat Inject in the US and Europe. With our strong cash position and clear strategy, Creo is well positioned to deliver shareholder value in 2022. We look forward to updating shareholders in more detail in due course."