---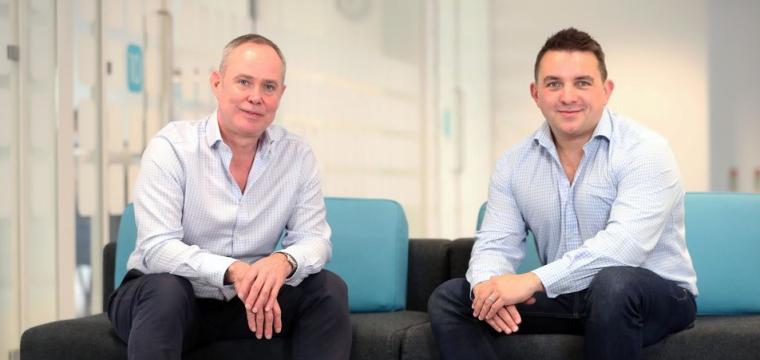 Life has gone full-circle for technology venture investment specialist Mike Bakewell as he has joined the Development Bank of Wales.
With over 35 years experience in finance, Mike Bakewell will lead the technology ventures investment team in Mid and North Wales as Deputy Fund Manager.
Mike began his career in financial servicees with Barclays Bank before joining the Welsh Development Agency and later the then Finance Wales as a senior investment manager. Other roles included regional director for the Finance Yorkshire Seedcorn Fund before joining 350 Investment Partners. Most recently he was senior investment manager for SPARK, the managers of the £50 million Enterprise Development Scheme offering investment to businesses based on or relocating to the Isle of Man. As a specialist early-stage technology investor, he supports companies with strong intellectual property positions in various sectors and technologies ranging from enterprise software to renewables and medical devices to novel materials.
Also joining the technology ventures team in the Wrexham offices of the Development Bank of Wales is Investment Executive Andrew Critchley. Having first qualified with PwC, Andrew joins the team from MSIF, where he delivered equity investments for the Northern Powerhouse Equity Fund. He has specific experience of early stage seed investment for start-ups.
Mike Bakewell and Andrew Critchley will work closely with Simon Thelwall-Jones, Director of Technology Ventures and Duncan Gray, Deputy Fund Manager (Strategic Portfolio). Commenting on the appointments, Simon Thelwall-Jones said: "From initial venture capital to established companies looking to develop and exploit technology, our technology ventures team is well-placed to work with companies from start-up through to exit.
"We have a long-term commitment to investing in early-stage technology companies. So I am delighted to be welcoming Mike and Andrew to the team in Wrexham. Their expertise and knowledge of technology investment means that we now have an exceptionally strong team able and willing to support companies throughout Wales."
Deputy Fund Manager Mike Bakewell added: "As forward thinking investors, the Development Bank really does offer a refreshingly different approach to investment in the technology sector. Their strong links with university research centres and regional incubators enables support for innovative technology ventures in a range of ways and they can attract co-investment from private and corporate investors as well as business angels and syndicates. With the ability to follow their investment over multiple rounds, their offering really is the complete package.
"It is over 15 years since I last worked for the Welsh Development Agency and Finance Wales but being originally from Holyhead, I couldn't turn down this opportunity to re-join the team at such an exciting time for technology ventures in Wales.
"Home really is where the heart is and in my case that is definitely North Wales so I am delighted to have the opportunity to make a difference to home-grown start-ups and larger more established companies looking to invest in Wales. We've got a great story to tell and I'm looking forward to the journey ahead."
Nearly 50 tech businesses were supported by the Development Bank's technology team in the 2018/19 financial year.  £17.2 million tech venture equity investments were made which leveraged an additional £35.1 million from co-investors and the private sector, making a total investment of £52 million.