---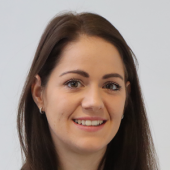 Investment Executive
Published:
Over 30 Torfaen businesses have received in excess of £2.2 million from the Development Bank of Wales COVID-19 Wales Business Loan Scheme.
The £100m scheme, an element of the Welsh government's Economic Resilience Fund and launched during the first week of lockdown, was fully subscribed by mid-April.  
The fund provided limited companies, partnerships and sole traders across Wales with loans between £5,000 and £250,000 at a fixed interest rate of 2%. Interest and capital repayment is not due on loans for the first 12 months With no arrangement fees, an online application and very little paperwork to complete, the scheme offered businesses trading for longer than two years who were experiencing cash-flow difficulties as a result of the pandemic much needed support.
The latest figures from the Development Bank of Wales show that over 30 Torfaen businesses were lent £2.224m, with approximately 500 local jobs safeguarded.  The average loan was approximately £72,000. Key sectors to benefit from support in Torfaen include retail, wholesale and manufacturing.  
One Torfaen business to secure a COVID-19 Wales Business Loan is Avondale Engineering Limited. The Pontypool-based company specialise in designing and fabricating architectural metalwork for the construction industry. They also have their own in-house AutoCad design facilities.
Mike Brooks, Managing Director on Avondale Engineering said: "We were trading comfortably before the Covid 19 outbreak. But working primarily in the construction sector meant that we saw a massive downturn as most sites halted work during the lockdown. Whilst we had to furlough a number of employees we were able to retain some of our staff during the lockdown thanks to the loan from the Development Bank of Wales. Our remaining employees worked on designing and fabricating architectural metalwork ready to go to sites as soon as main contractors allowed. The loan also helped us cover our general costs including tax payments and utilities.
"We are now 90% operational again and I am very grateful for the help received. So a big thank you to the team at the Development Bank from all of us at Avondale."
Councillor Joanne Gauden, Executive Member for Economy, Skills & Regeneration at Torfaen council said: "I am pleased that a number of Torfaen businesses successfully applied for this crucial fund from the Development Bank of Wales and have benefited from its support.. The finance will help ensure local businesses are able to keep afloat during these uncertain times and importantly will help safeguard employment in the borough."
Claire Vokes, Investment Executive at the Development Bank of Wales said: "We recognise that this year has been incredibly challenging and highly unusual for most Welsh businesses. We're pleased to have been able to help so many Torfaen companies through the COVID-19 Wales Business Loan Scheme. We have a number of funds available to support Welsh businesses as we ease out of lockdown and into a 'new normal'. It is great to see companies like Avondale Engineering thriving again as work for many industries begins to ramp up to pre Covid 19 levels."
Torfaen Council and the Development Bank of Wales will be hosting a virtual business support drop-in clinic between 10:00 and 16:00 on 1 October. Ten minute slots are available to be booked in advance online. At the session, you can find out more about local support available for your business.