---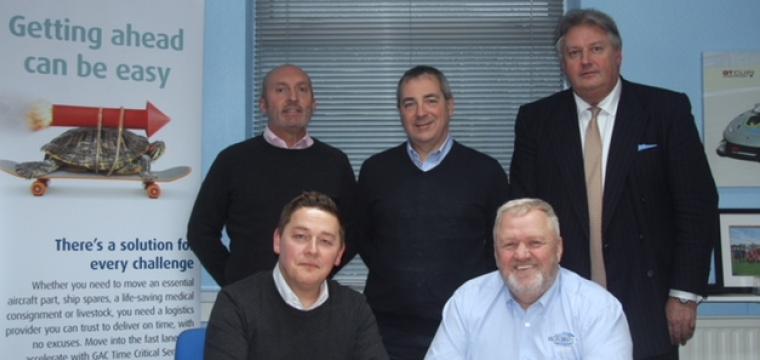 We share relevant third party stories on our website. This release was written and issued by Wild Water Group.
Wild Water Group, South Wales' largest bespoke temperature controlled storage and distribution company, have signed an alliance agreement with global supply logistics giant, GAC, to support Wild Water Group's international freight forwarding requirements from January 2019.
The signing of this agreement comes after Wild Water Group's purchase of a 130 000 sq ft building on a 12-acre site in Aberbargoed (September 2018), which will potentially generate up to 120 new work positions across management, supervisory, warehousing staff and apprenticeship roles.
The purchase of this facility was funded by Lloyds Bank Commercial Banking and the Development Bank of Wales, and supported by Welsh Government funding under the new economic contract. 
The negotiated alliance agreement with GAC was the next essential step in Wild Water Group's strategic plan to promote international import and export opportunities for their customers, according to Managing Director, Ken Rattenbury. 
"Having secured the Aberbargoed site, the next logical step in our expansion plan was to align ourselves with a leading worldwide logistics company who have the expertise to compliment our long - term business objectives.
"GAC has that pedigree and we are incredibly excited to have signed a deal with such a prestigious global company.
"As one of many 'food consolidators' in the UK, we already pack containers on behalf of our customers and export them to countries as far away as New Zealand and Japan, or just across the channel to Spain in Europe, so we are aware of the many complexities involved in freight forwarding.
"And as we are increasingly seen to be a key strategic partner for the Welsh food sector, as well as other zonal and global food companies, we want them to feel secure that our bespoke service offering across our 5 subsidiaries is backed by an established organisation such as GAC. "
Mr Mark Horton, General Manager of Freight Services GAC UK, believes that the combination of Wild Water Group's local infrastructure, the GAC Group's global reach and the specialist knowledge of GAC UK's specialist Time Critical Services arm is a recipe for success.
"Clients benefit from longstanding, strong alliances with major air and ocean carriers as well as access to our global multimodal network and associated cost savings. And our Authorised Economic Operator (AEO) accreditation confirms we have what it takes to provide fast, efficient customs and documentary support.
"The Wild Water Group-GAC partnership offers true end-to-end cold chain services around the clock, initially focusing on the Middle East. The GAC Group has been active for more than 60 years in the Middle East, where it has developed extensive logistics resources including ambient and cold chain warehouses. That infrastructure is the perfect fit to serve the Wild Water Group's customers, both existing and potential." Well-known business figure, Nigel Payne, who is a non- executive director to the advisory board, says he sees a huge opportunity for Wild Water Group with this agreement in place with GAC. 
"The Food and Drink sector has now been identified by Welsh Government as a foundation sector and one of the key economic drivers of our economy. 
"Last year, exports from Wales in this sector increased by 20%, with Germany being the biggest recipient market for Welsh Products. This compares to a 9.5% increase for the UK as a whole over the same period.
"So, it is imperative that we at Wild Water Group are seen to support Welsh government initiatives and in particular the Welsh export trade in this sector."
He adds, "Wild Waters Group's import and export service offering with GAC will be mutually beneficial at many levels within the industry and opens up opportunities on a regional and international market basis.
"Our alliance provides a close association with major airline carriers such as Qatar Airways, who already have seen the potential of Cardiff International airport as a major passenger and freight hub.
"It also creates the opportunity to link up with other cold store operators around the world and to try and negotiate reciprocal trade agreements."