---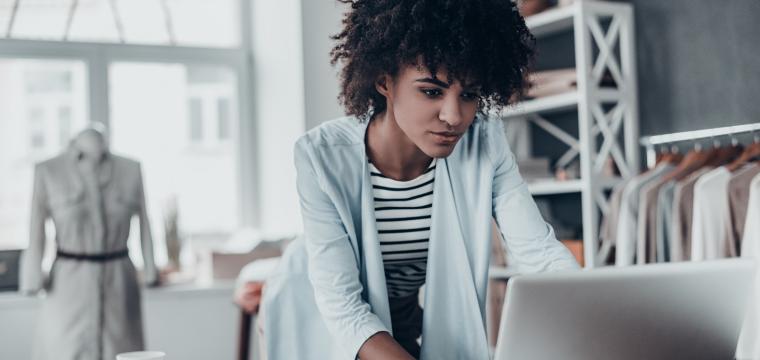 Before you apply for a business loan, it's essential to do some research and preparation. This will ensure that you're seeking the right finance for your business and will help make the application process significantly smoother and easier.
In this article, we outline some of the steps you should take before applying. There is no guarantee of getting a small business loan, but these tips should help you get started on building a strong application.
1. Create or update your business plan
A business plan is a valuable tool for any business, even if it's only for internal use. It enables you to set out your objectives, identify any potential problems, and measure progress – all of which are key to running a successful business. If you're applying for a business loan, then it becomes even more important.
It takes time to create a solid business plan, but it's a great opportunity to showcase your business's potential. There is also a wealth of information and guidance available to help you put one together. Read our blog post, How to write a business plan, for general tips and an overview of some of the typical components of a business plan.
You can also find further guidance, including a downloadable template and business plan checklist, on the Business Wales website.
2. Consider all the options
There is a wide variety of finance options, and some will be better suited to your situation than others. It's important to understand exactly why you need the finance and to do some research into the different funding types in order to determine which is best for your business.
A business loan isn't the only way in which you can borrow money. You should also do some research into other funding methods such as overdrafts, which might be helpful if you need short-term finance to manage a temporary cash flow shortfall. Or perhaps you need access to cash while you're waiting for customers to pay invoices, in which case invoice financing might be one option to explore.
Ultimately, it's essential to focus on your needs and individual circumstances when looking for finance.
For a summary of some of the funding options available, read our article, How to finance your business: a guide to the funding options. 
3. Know how much you can afford
Once you have decided which general finance type is best for your needs, then there are several additional things to consider before making an application. One crucial factor is how much can you afford to repay each month.
When comparing loans, make sure to check all the features, including interest rates, APR, and fees. Online loan calculators can help you get an idea of how much your monthly payments would be and the amount of interest you would be paying overall.
Always remember to check the small print of any loan or finance agreement, so that you're fully aware of all the costs involved.
4. Get financial documents ready
In addition to a business plan, most banks and traditional lenders will ask for other financial documents, such as a cash flow forecast. This is a plan that estimates how much money will move in and out of your business over a specific period.
Business Wales provides support to businesses who need help with managing their finances, and there is useful information on their website on creating a cash flow forecast.
5. Ask for help
As we've alluded to throughout this article, there is support available to help you prepare for a loan application. Don't be afraid to seek professional advice if you need to. Speaking to an accountant, financial advisor, or Business Wales, could be invaluable in helping you understand which financing option is right for your business and how you can make your application the best it can be.