Technical Investment Director
"We invest equity and make loans in Welsh businesses at every stage of their development."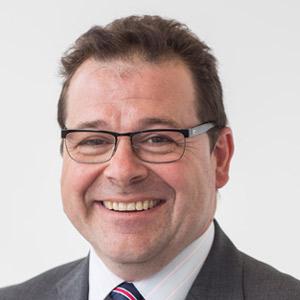 Face to face. That's how we do business.  Understanding the needs of customers is paramount.
I encourage the team to spend time with managers and owners. This is how we structure the best financial solution for our customers.  
As a development capital and succession specialist, I structure our larger and more complex deals. Drawing on over 20 years of investment and advisory experience, I have led on some of the company's most successful transactions including: Wales Environmental, Vista Retail Support Services (exit to Westbridge Capital) and Wholebake (exit to Bridges Capital). 
I joined the company as a portfolio manager in 2003 before focusing on new investments in 2007.
In my time as fund manager, our team has invested over £115m in over 275 Welsh businesses. 
I am a Fellow of the Institute of Chartered Accountants of England and Wales