Giles Thorley joined the Development Bank as chief executive in April 2016. With significant senior management and private-equity investment experience gained from a successful 20-year career, he is also a business angel.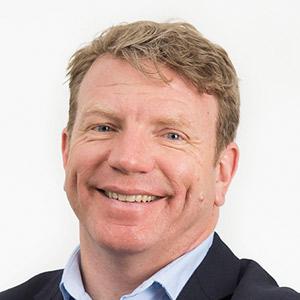 Before joining the Development Bank of Wales, Giles was a partner at private equity firm TDR Capital LLP focusing on deal origination activities.  Prior to this he spent nine years with Punch Taverns plc -- the first year as chairman, when a consortium of private equity investors owned the business, and then as chief executive following the execution of an IPO. 
Previously he served as the chief executive of Unique Pub Company plc - created out of Inntrepreneur Pub Company, a joint venture between Grand Metropolitan and Foster's Brewing Group.  Giles was also a founding member of the Principal Finance Group at Nomura International plc and was involved in a number of acquisitions including Unilease, Phoenix Inns, Angel Trains, Annington Homes and Inntrepreneur Pub Company.
He has held non-executive director roles with Esporta, Ducati SpA, Tragus Holdings, TUI Travel plc and Matthew Clark Wholesale Ltd; is currently acting as consultant/angel investor on a number of business start-ups; and is a long-serving trustee with the Rona Sailing Project.
Giles holds a law degree from the University of London and qualified as a barrister in 1990.  He is a member of the Bar Council of England & Wales.