---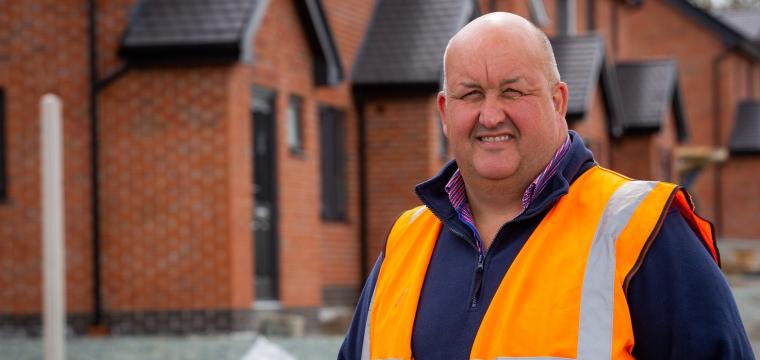 Abbey Construction has secured a seven-figure property development loan to help build 10 three-bedroom semi-detached homes in Churchstoke, Montgomeryshire. It is the first phase of a planned 30 home development in the Mid Wales village. 
As well as using all local suppliers and sub-contractors, the company want to provide homes for families and first time buyers in the community. Phase 1 of the Ridgeway View development was registered with Help to Buy Wales, with eight of the 10 homes being sold with support from the shared equity scheme. Construction of Phase 2 – four more 3-bed homes will begin later in 2021.
Jason Price, Director of Abbey Construction, said: "The loan from the Development Bank of Wales property team helped kick start our high-quality Ridgeway View development. We are delighted to have already secured buyers for all of the homes – a majority through the Help to Buy Wales scheme. We're passionate about providing much needed accommodation, built to our exacting standards, in the area and look forward to an on-going partnership with the Development Bank."
The deal was structured on behalf of the Development Bank by Property Development Executives Anna Bowen and Property Deputy Fund Manager Claire Sedgwick. Anna said: "This is an exciting project, providing homes for the local community in a high-demand rural area. The first phase has been built to a high standard and all homes have now secured buyers, with phase 2 of the Ridgeway View development beginning later this year."
Claire added: "Jason and Malcolm came to us with a detailed plan and a desire to provide homes for this Mid Wales community. Throughout the development they have worked closely with local suppliers and subcontractors and have registered the homes with the Welsh Government's Help to Buy Wales Scheme to support families trying to get on the housing ladder. This is an excellent scheme which we have been delighted to support."
The property team at the Development Bank of Wales offer a range of short-term debt finance to developers working on residential, mixed-use and commercial projects across Wales. Loans start from £150,000 up to £5 million per project, with terms usually being set up to 24-months.
To find out more about property development loans from the Development Bank of Wales visit: developmentbank.wales/get-business-finance/property-development-loans
To find out more about the Ridgeway View development in Churchstoke please visit: http://www.jfpcarpentry.co.uk/