---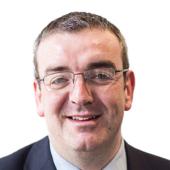 Deputy Fund Manager
Published:
Updated: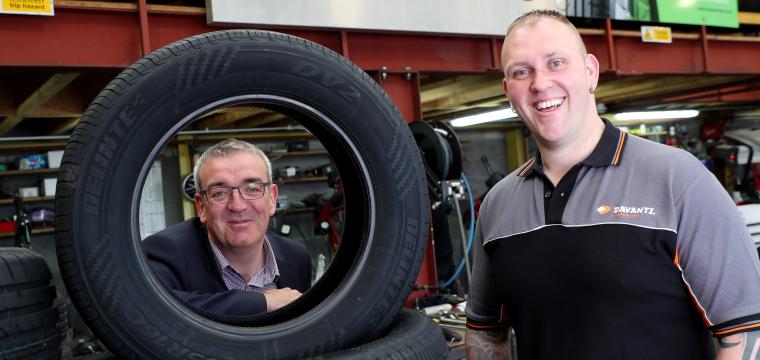 Bangor Tyre Services Limited is to change ownership with qualified Master Technician Stuart Thomas buying out his father after 32 years in business.
Gwyn Thomas and his partner Dewi Roberts established Bangor Tyre Services in 1986.  Initially based behind the former Railway Hotel next to Bangor Railway Station. The business has since moved to a larger site on Caernarfon Road and provides a number of services including; tyre fitting and 3D  4 wheel alignment, general mechanical repairs, specialist diagnostics, MOT testing for Classes 4, 5 and 7, Hackney Tests and a 24hr call-out service. They can also provide courtesy cars with prior booking.
The founding directors will now retire. Gwyn's 32-year-old son Stuart has secured a six-figure loan from the Development Bank of Wales to buy them out using a special purpose vehicle called SRT Holdings.
Gwyn Thomas explained: "Stuart has worked in the business for the last 15 years so knows our team and our customers really well. He has also been running his own separate business, which means that he has had the opportunity to broaden his commercial experience. 
"Both Dewi and I have worked very hard to build the business in to the success that it is today. The support from the Development Bank of Wales means that we can now retire safe in the knowledge that Stuart will have the opportunity to develop and expand the business even further. Gwyn will remain as an employee with Bangor Tyre Services in an advisory role."
Stuart Thomas added: "Over the last 32 years, Dad and Dewi have developed a thriving business that provides employment for local people and is well respected by our loyal customer base. I am pleased to say that our customers include, first and second generation local people, local and national businesses and the emergency services.
"I was keen to take over from them but accessing the finances was not an easy task. A friend recommended that I speak to the Development Bank of Wales. I made contact and before I knew it, the funding was in place with a suitable and fair deal. The help and support from Rhodri Evans and the team at the development bank has been brilliant and I cannot thank them enough. I'm very proud to be taking over from my Dad and Dewi. It's the development bank that has made that happen for us and I look forward to maintaining the high level of service that my Dad and Dewi provided for years."
Rhodri Evans is Regional Manager for the Development Bank of Wales. He said: "Finding the right exit strategy is a common problem but the answer can often be very simple with funding available to help finance management buy-outs and family investment. It's one of the many ways in which our Wales Business Fund can help owners of small businesses. We are therefore delighted to have been able to facilitate the sale of Bangor Tyre Services for Dewi and Gwyn and now look forward to working with Stuart as he takes on responsibility for the future growth and direction of the business. It's a win-win situation for everyone involved."