---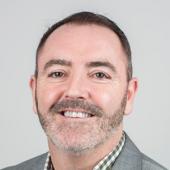 Deputy Fund Manager
Published: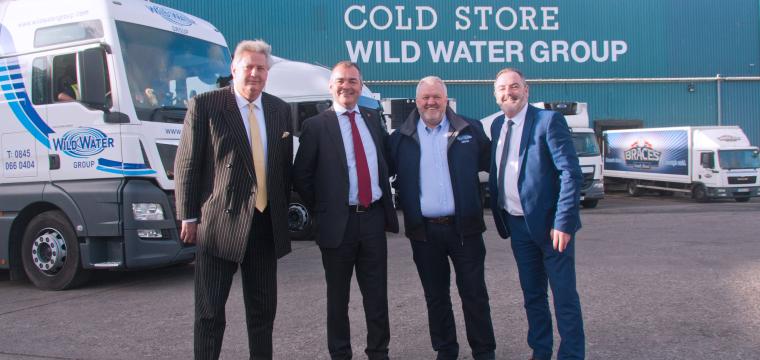 We share relevant third party stories on our website. This release was written and issued by Wild Water Group.
Wild Water Group, South Wales' largest temperature controlled storage and distribution company, has purchased a 130 000 square foot warehousing facility on a 12 acre site in the Welsh Valley town of Aberbargoed, which will potentially generate up to 120 new work positions across management, supervisory, warehousing staff and apprenticeship roles.
The project is backed by a £1.7 million investment from Lloyds Bank Commercial Banking and the Development Bank of Wales and has secured Welsh Government funding under the new economic contract.
Using a similar business model to the Group's other three sites in Merthyr Tydfil, Llanishen and Cardiff Bay, the first phase of development will be the conversion of available space into a large ambient open plan co-packing facility, which will be operational early November 2018 to meet festive season demand. 
During the first quarter of 2019, Wild Water Group will move the entire Cardiff Bay co-packing facility to Aberbargoed, once freezer facilities, production lines and machinery are in place.
The company will then continue services such as frozen to frozen storage, bagging, over wrapping, sleeving and tray sealing, as well as the full spectrum of print labelling applications required under the Food Safety Technical (CCP) specifications.
Ken Rattenbury, founder and Managing Director of the Wild Water Group says, "We are delighted that our vision of a 'one stop shop' for our customers is being realised and having a 24 hour, 7 day a week co-packing facility in the heart of Wales, is a game changer for our industry. We can now offer our customers a streamlined product supply chain package by integrating their co-packing requirements with the group's warehouse and transport subsidiary companies."
"Logistically, this works out to be more cost effective overall, but also lowers the carbon footprint on the transportation of food products, which is something we are passionate about, "says Ken.
Wild Water Group has a current annual turnover of £6m and Mr Rattenbury believes the company can increase that figure by a further £2m within 12 months and then reach £10m within 2-3 years.
Financial investment
With the Food and Drink sector now being identified by Welsh Government as a foundation sector and one of the key economic drivers of the Welsh economy, the project is considered to be mutually beneficial at many levels within the industry and thus an attractive investment opportunity for all participating strategic partners.
The project not only supports the Welsh food infrastructure, but more importantly, opens up export and import opportunities on a regional and international market basis.
Jonathan Cave, relationship manager at Lloyds Bank Commercial Banking, said: "The new site represents an exciting new stage in Wild Water's development, providing it with the increased capacity needed to grow its client base while creating vital job opportunities for people across South Wales."
"Arranging funding packages that are tailored to suit a firm's exact needs is one of the many ways that we're helping companies like Wild Water to achieve their growth ambitions and helping businesses across Britain to prosper."
The Development Bank of Wales has made a £280,000 investment.
Stephen Elias, who is Senior Portfolio Executive, said: "Investment that supports the creation and safeguarding of jobs in this region is a key priority for us along with helping to drive sustainable growth in the food and drink sector. That's why we are pleased to support the Wild Water Group with their expansion plans. The development of the new warehousing facility will generate some really exciting export opportunities that will benefit the business and the local supply chain alike. We wish the team every success."
Economy Secretary Ken Skates said: "This project will not only see a successful, growing Welsh business create an additional 120 jobs, it will also create a new strategic hub and facility for both large and small food and drink businesses across the region to pack or store products themselves. This could, in turn, open up new markets for those businesses – so I'm excited about what this means not only for Wild Water Group and Aberbargoed, but for the region more widely."
"It shows that both our Economic and Food and Drink Action plans are delivering what we had hoped – jobs, prosperity and sustainable growth."
Nigel Payne, a well-known business figure in South Wales, who joined the company as a non- executive director to the advisory board in December 2017, says he sees a huge opportunity for this Welsh company.
"Our vision is not a pipe dream", says Nigel. "We believe it supports the future economic growth of the Welsh food sector and what most people don't realise is that 30% of food consumed is brought in from Europe. The rest is produced in Britain and from global imports."
"With Brexit looming, there has been an increased trend in the market of companies stockpiling their food products, which invariably creates a business advantage and consequently further justifies this financial investment."
He adds, "The Aberbargoed site is a template for Wild Water Group to also look at a North Wales facility, as well as investigating opportunities that Cardiff Airport presents. We are currently in talks with a leading global logistics company who have a close association with major airline carriers."
The company has bolstered its finance department by appointing, Mr Mike Fenwick, an experienced accountant who has held senior positions at both PwC and MHA Broomfield and Alexander.