---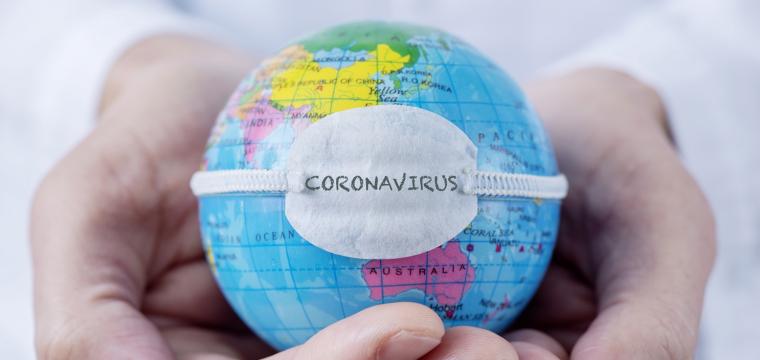 Last updated 31/03/2020.
Businesses across the UK are facing an unprecedented challenge due to the outbreak of coronavirus. Fortunately, support is available to help companies mitigate the commercial impact.
At Budget 2020, the Chancellor announced a raft of financial measures to help businesses affected by Covid-19, and the Welsh Government is also delivering additional support for businesses in Wales.
Read on for an overview of what the Development Bank of Wales, the Welsh Government, and the UK government, are offering to businesses. Managing cash flow is going to be critical in the coming weeks and preparation is key. If you think your business will come under financial strain due to the coronavirus, you should take action at the earliest opportunity.
What are we doing to help our customers?
3-month repayment holiday
At the Development Bank of Wales, we're aware that cash flow management is going to be an urgent concern, so we're offering a three-month capital and monitoring fee repayment holiday for our business customers. This arrangement will remain in place until 30th June 2020.
Covid-19 Wales Business Loan Scheme
The Welsh Government and the Development Bank of Wales have announced the £100m Covid-19 Wales Business Loan Scheme to support businesses affected by the Covid-19 outbreak.
The Scheme will be available from the Development Bank of Wales for a limited period. It is intended to provide support to businesses who are experiencing cash flow difficulties as a result of the pandemic.
Find out more on the Covid-19 Wales Business Loan Scheme.
What is the Welsh Government doing to help businesses?
The Welsh Government has announced a support package worth over £1.4 billion for small businesses impacted by the coronavirus.
This package provides retail, leisure and hospitality businesses in Wales with a rateable value of under £500,000 with a one-year business rates holiday, and offers a grant of £25,000 for businesses in this sector with a rateable value of between £12,001 and £51,000. It also provides a £10,000 grant to all businesses eligible for Small Business Rates Relief with a rateable value of £12,000 or less. This will be administered through the Business Rates System, so businesses qualifying for this support won't need to do anything to apply for the scheme.
Business Wales
Business Wales have published general advice for businesses and are available on 03000 6 03000.
What is the UK government doing to help businesses?
HMRC Time to Pay service
If your business is unable to pay your tax bills due to the coronavirus, you could apply for a 'time to pay' agreement with HMRC. This allows you to repay your outstanding tax liabilities in monthly instalments over an agreed period (typically up to 12 months). If you're concerned that you won't be able to make a tax payment due to coronavirus, you should contact HMRC's dedicated helpline as soon as possible.
Coronavirus Business Interruption Loan Scheme
A Coronavirus Business Interruption Loan Scheme for smaller businesses will be delivered by the British Business Bank. This will temporarily replace the Enterprise Finance Guarantee and offer more attractive terms for both businesses and lenders. The scheme is expected to launch in the week commencing 23 March. It will help smaller businesses who are unable to secure finance due to having insufficient security by providing lenders with a government-backed guarantee against the outstanding facility balance. The Government will also cover the first 12 months of interest payments.
The Development Bank of Wales is not one of the participating lenders in this scheme, but the majority of high-street banks are.
COVID-19 Corporate Financing Facility 
This is aimed at larger corporates who are strong credits (investment grade) but experiencing liquidity pressures due to the impact of COVID-19. The CCFF will allow large corporates to access short term financing through issuing Commercial Paper ("CP"). The fund will be managed and administered by the Bank of England ("BoE") on behalf of HM Treasury.
Sick pay costs
Statutory sick pay will be available for eligible individuals who have been diagnosed with coronavirus or who are self-isolating. SMEs (businesses with fewer than 250 employees) will be able to reclaim the cost of 14 days of statutory sick pay per employee.
VAT deferral
All VAT payments are deferred for three months, from 20 March 2020 until 30 June 2020. This is an automatic offer for all UK businesses, with no applications required. Any VAT not paid back during the deferral period will be due at the end of the 2020 to 2021 tax year. Find out more.
Job retention scheme
The government will pay grants to cover 80% of salaries (up to £2,500 a month) for those who are kept on by their employers but unable to work. Find out more.
Support from high-street banks
Some of the high-street banks have announced measures such as payment holidays to help their customers manage the impact of the coronavirus outbreak.
The below are general helplines or dedicated numbers for coronavirus support:
Natwest – Speak to your Relationship Manager or contact 0345 711 4477
Barclays – Speak to your Relationship Manager or call 0800 1971 086. Open 8am-8pm
Lloyds – Promoting up to £2 billion of finance without fees to small businesses.  Speak to Relationship Manager
HSBC – Helpline 08000 121 614. Open 9-5 Monday to Friday
RBS – Speak to Relationship Manager or Call 0345 600 2230
The information which is summarised above does not constitute financial or other professional advice and is general in nature. It does not take into account your specific circumstances and should not be acted on without full understanding of your current situation by a fully qualified financial advisor. In doing so you risk making commitment to a product and/or strategy that may not be suitable to your needs.