---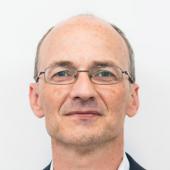 Senior Investment Executive
Published:
Creo Medical Group plc (AIM: CREO), the medical device company focused on the emerging field of surgical endoscopy and supported by the Development Bank of Wales, has announced the acquisition of Albyn Medical S.L. ("Albyn Medical").
Albyn Medical is a European specialist in the supply and manufacture of Gastroenterology, Urology and Endoscopy products to healthcare providers. The deal has an equity value of €24.8 million plus up to €2.7 million of performance related consideration payable over the next two years.
Synergistic acquisition that provides immediate market access
With a sales and marketing team of nearly 40 people and a direct presence in Spain, France, Germany and the UK, the acquisition of Albyn Medical fits with the strategy set out by Creo at the time of its fundraising last year and provides it with a commercial and distribution platform to accelerate the development of its business in Europe. Albyn Medical focuses on gastrointestinal ("GI") products and the acquisition provides a direct route-to-market for Creo's full suite of CE marked GI advanced energy devices.
Acquisition synergies
Albyn Medical sells its own and third-party consumables and systems with 90% of revenues derived from GI endoscopy products

Albyn Medical is a respected name in GI endoscopy and Urology with commercial relationships with doctors and hospitals across key European territories

The acquisition adds a highly complementary product range, expanding the GI product suite and providing an opportunity to broaden into Urology

Following the recent expansion of the Creo team and in combination with Albyn Medical's sales and marketing footprint, the enlarged business will have a 175 strong team, with direct operations in five countries

Acquisition combines deep global intellectual property, innovation, engineering and a pioneering product range from Creo, with an extensive sales, service, logistics, production and export capability of Albyn Medical
Luis Collantes, President of Albyn Medical, commented: "I am very pleased to join forces with Creo Medical as we enter a new exciting growth phase for our business. Over the last 25 years, we have established a world-class business focussed on the development of a portfolio of third party and own brand medical devices supplying a global client base of partners and distributors. Combining this with the exciting new advanced energy devices at the heart of Creo, provides an excellent opportunity to continue the work Albyn Medical has undertaken to date and to advance the commercial roll-out of Creo's complementary product range."
Craig Gulliford, CEO of Creo, commented: "Albyn Medical is an exceptionally good fit with Creo. The enlarged business brings together a wide range of highly complementary GI products, with an opportunity to broaden the portfolio into Urology, and provides us with an extensive marketing and sales capability to support our commercial presence in Europe and the roll-out of our innovative range of advanced energy devices. I am delighted to welcome Luis and his team to the Creo family and we are all looking forward to working together to radically transform the way flexible endoscopy is used in Europe."
Dr. Richard Thompson of the Development Bank of Wales added: "Craig and the team at Creo continue to develop innovative and ground-breaking medical technologies. This acquisition further strengthens their portfolio and we wish them every success."