---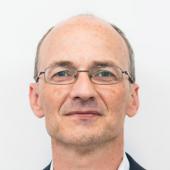 Senior Investment Executive
Published: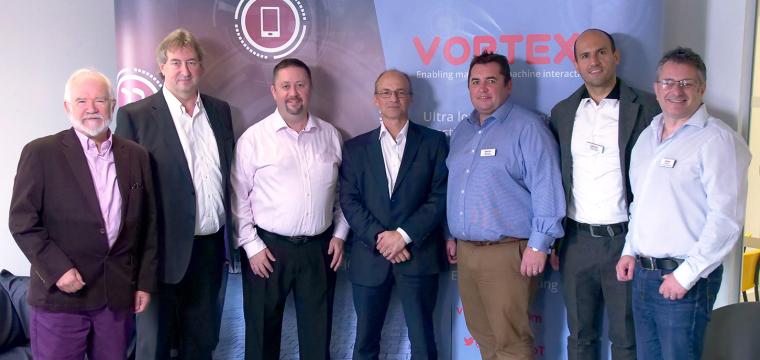 We share relevant third party stories on our website. This release was written and issued by Vortex IoT.
A Swansea-based Internet of Things (IoT) company has received a six-figure investment from the Development Bank of Wales to help the business continue its impressive trajectory of international growth.
With an industrial focus, specialising in heavy industry, smart infrastructure and rail infrastructure, Vortex IoT builds sensors and networks for a variety of harsh environments where conditions are hostile, power supply is limited, AI is needed, or data security is critical.
The Industrial Internet of Things (IIoT) is revolutionising the way many industries operate, with more and more products connecting to the internet, it is possible to have instant access to information and data which can vastly improve business operations.
The company's innovative solutions have already attracted the attention of a number of major global brands, including: Tata Steel, Dell Technologies, Network Rail, BT and Hitachi.
The Development Bank of Wales investment will allow Vortex IoT to pursue its ambitious growth plans which involve securing a number of high-profile clients, in the UK and abroad, as well as growing its current workforce from 15 to 30 by the end of 2019.
Vortex IoT is already building a reputation for finding innovative solutions to a wide range of problems faced by businesses, designing retro-fit products which meet the often extremely exacting needs of a variety of industries.
As well as having its HQ and Rapid Prototyping Laboratory in Wales, it has recently opened a satellite office in Singapore, expanding its reach into the Association of South East Asian Nations (ASEAN). 
Adrian Sutton, managing director of Vortex IoT said: "The nature of our business means that we could have set it up anywhere in the world. However, the funding environment in Wales is extremely positive and conducive to encouraging SMEs in the tech sector to thrive which was a real incentive for us when we were making the decision about where to locate our head office.
"This investment from Development Bank of Wales will help us continue to build on our national and international growth, raising awareness of the business and our unique, innovative IoT solutions."
Dr. Richard Thompson, Senior Investment Executive, in the Development Bank of Wales Technology Ventures Team, said: "We've worked with over 70 tech businesses based here in Wales. Vortex's offering is innovative and unique and I'm confident that with this funding, the company will go on to create products that change the way that many industries operate."
Mike Fay, Head of OEM & Partnerships (Europe), Dell Technologies, said: "Vortex IoT is a young, ambitious and focussed IoT business which is designing and delivering innovative solutions that have potentially significant market promise. Dell is happy to be working alongside them as they mature the business."
Vortex IoT was founded by managing director Adrian Sutton, director of innovation Behzad Heravi and finance and product director Nick Beckett. It is made up of a highly-skilled team of engineers with expertise in emerging technologies, Artificial Intelligence (AI) and Machine Learning. 
Vortex IoT is working with Swansea University on the Factory of the Future project, which will be part-funded by the £1.3 billion Swansea Bay City Deal.
Professor Johann Sienz, of the College of Engineering at Swansea University, said: "Vortex IoT is an excellent addition to the Swansea Bay City Region, and we're looking forward to a long and highly fruitful partnership. The Factory of the Future is a platform to develop, demonstrate and accelerate innovation for smart manufacturing for increased productivity and competitiveness of the manufacturing industry.
"Our early work to bring the company's innovative products into close collaboration with the College of Engineering's research, expertise and talent pipeline promises to facilitate development of new opportunities with other regional industrial partners, which wouldn't otherwise be possible."
Plans will see Vortex IoT collaborating with highly-skilled engineers and world class scientists at a Centre of Excellence located close to Swansea University's Science and Innovation Bay Campus, where innovative ways to boost the company's productivity will be researched and implemented.
The Development Bank of Wales offers Wales-based companies flexible business finance in the form of loans and equity. Among its specialisms is offering seed and growth capital to technology-based businesses.
As well as offering funding options of between £50,000 and £2million, they can provide follow on investments up to £5million; access to a large network of investors and business angels; and the benefit of strong relationships with technology incubators and universities.