---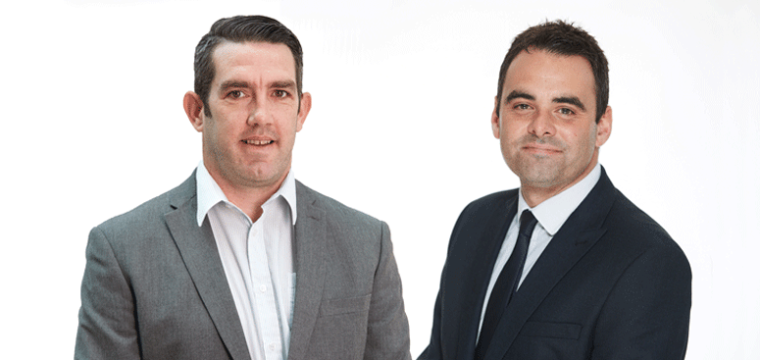 The Development Bank of Wales has appointed Scott Hughes and Chris Dhenin as Investment Executives in their new Wrexham headquarters.
Scott, 40, from Rhos on Sea, and Chris, 37, from the Wirral, are working closely with local businesses to provide support with bespoke funding packages to enable growth and create and safeguard jobs.
Scott has over 19 years of banking experience. He previously worked at Lloyds Bank with a portfolio of 150 clients with turnover up to £12m.
He said: "Development Bank of Wales is a dynamic organisation offering a unique resource to Wales whilst filling a gap in an ever changing, competitive market. Having grown up in North Wales and now with a young family I'm motivated by the opportunity to unlock the potential within the local economy to help create and preserve the future for the next generation."
Chris has more than 14 years' experience in the banking sector, previously working for Nat West Bank where he specialised in corporate and commercial business. He managed a portfolio of 70 customers with a turnover of £2m to £20m. He also completed a lending diploma with the Chartered Banking Institute in 2016.
He said: "The role at Development Bank of Wales is a great opportunity for me to work closely with local business owners and to support Welsh businesses. I find it very rewarding to play a part in seeing a business achieve its goals and I really enjoy what I do."
The pair work at the bank's new Wrexham headquarters based in the former Moneypenny offices on the Wrexham Technology Park.
The Development Bank of Wales has offices around the country, in Cardiff, Wrexham, St Asaph and Llanelli. There are currently over 180 employees in Wales and 30 in Wrexham.
Rhodri Evans, Deputy Fund Manager for new investments, said: "Scott and Chris are great assets to the team and it's fantastic to have them both on board. People are at the heart of our success and investment executives make a real difference to the businesses we support.
"Having face to face contact with local businesses is very important in order to help them find the right type of funding and opportunities to prosper and create jobs. Both bring plenty of commercial experience and a real understanding of the challenges and opportunities facing companies in the North Wales area."
When they are not working Scott loves football, rugby, cycling and spending time with his family and Chris enjoys golf and cooking.