---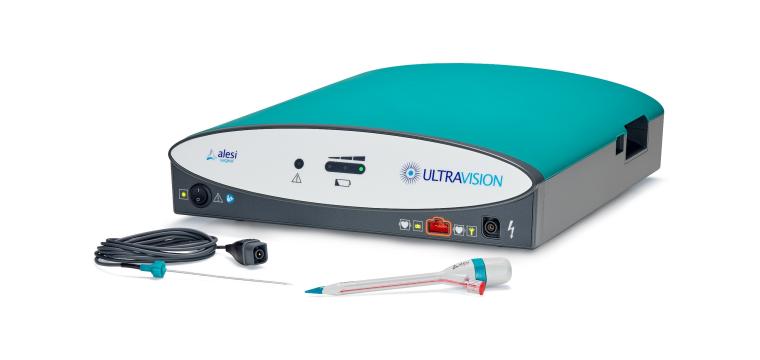 We share relevant third party stories on our website. This release was written and issued by Alesi Surgical.
Alesi Surgical announces today that it has entered into an exclusive agreement with Olympus - a global technology leader in designing and delivering innovative solutions for medical and surgical procedures -to distribute the 510(k)-cleared Ultravision surgical smoke control system in the US.
The move has been welcomed by long-term investors the Development Bank of Wales.
Surgical smoke is a gaseous byproduct of tissue treated with electrical surgical devices, which are used for cautery, cutting, and ablation, among other uses. If not properly managed, surgical smoke can be hazardous to the health of people working within the surgical suite. Physicians and nurses recommend using a smoke management device to reduce the risk of potential exposure to aerosolized contaminants, and two US states have passed laws mandating that hospitals install local exhaust ventilation systems in procedure rooms to control smoke and reduce the risk of staff exposure, with other state legislation pending.
In the United States, Ultravision is cleared for use in laparoscopic and open surgery.  Ultravision suppresses the aerosolisation of surgical smoke and mist using the highly characterized process of electrostatic precipitation. Clinical research has shown that Ultravision improves visibility, prevents the release of surgical smoke into the operating room, reduces patient CO2 exposure and facilitates "low pressure" laparoscopic surgery.
"Ultravision is the only technology that rapidly and continuously clears the smoke from the visual field without requiring CO2 exchange and filtration. It is the only product that provides maximum view with minimum carbon dioxide exposure," said Dominic Griffiths, PhD, CEO of Alesi Surgical. "Given the immense resources and expertise of Olympus, this exciting partnership will greatly accelerate the ability of U.S. hospitals to access Ultravision and provide its benefits to staff and patients."
"Using an effective surgical smoke management device is essential to minimizing the risk of exposure for surgical teams in the operating room," said Ross "Rusty" Segan, MD, MBA, FACS, Chief Medical Officer for Olympus Corporation. "Healthcare professionals are rightly concerned about risks posed by bioaerosols, especially during the pandemic.  However, we must find safe ways to continue performing surgical procedures using minimally invasive techniques because of the significant clinical benefits this type of surgery offers patients. With its unique and highly characterized mode of action, Ultravision offers an innovative means to control bioaerosols during laparoscopic surgery."
Ultravision addresses three major challenges in managing surgical smoke:
Managing Surgical Smoke:

In laparoscopic surgery, unlike other smoke control devices, Ultravision has been independently shown to remove particulates as small as 0.007µm - smaller than any known virus – from the atmosphere, without the need for CO2 exchange. The system is designed to prevent the need to vent surgical smoke into the perioperative environment.

Improving Workflow:

By rapidly accelerating the natural sedimentation of surgical smoke, Ultravision provides a continuously clear visual field during laparoscopic surgery. Less smoke in the visual field reduces the need to pause procedures while waiting for smoke to clear, removing and replacing CO2 gas, or cleaning the camera lens. This helps the surgical team operate accurately and efficiently.
Minimizing CO2 Exposure to the Patient: Because it is designed to clear the visual field without the need to release smoke from within the pneumoperitoneum (abdominal cavity), Ultravision minimizes the amount of cold, dry CO2 that a patient is exposed to during the procedure.  Excessive CO2 exposure is associated with undesirable local and systemic clinical effects.  Furthermore, by providing a constant, stable pneumoperitoneum, Ultravision facilitates low pressure surgery, which has been demonstrated to enhance patient recovery after general surgery and gynecological procedures.
"Ultravision is a great complement to the Olympus portfolio of surgical energy products, providing a proven solution for controlling surgical smoke and supporting staff safely in the OR," said Phil Roy, Vice President and General Manager, Global Surgical Devices at Olympus Corporation of the Americas. "We are very excited about this new distribution agreement with
Alesi, which is an important step in expanding our comprehensive offering for existing and future customers."
Philip Barnes, Investment Executive at the Development Bank of Wales said: "We're excited by this latest development for Alesi, this is a significant branch in to international markets with clear benefits for the health and medical sectors. We look forward to supporting them as they continue to grow."